Learn Facility Availability:
1-866-333-6550


Assisted Living Directory
has been in service for over
11 years
! Learn how
Our Site is Different!
Learn something new today in
Assisted Living Directory's Blog!
Facility Ratings For California
Worried About Paying For Care? - California Options
Is It Possible To Look Up Facility Complaints in CA? - We Show You How!
Printable Facility Questionnaire -
(A downloadable .pdf to take with you on facility tours to write notes, contact information, and facility features)
How To File A Complaint Against An Assisted Living Facility in CA - You Can Remain Anonymous!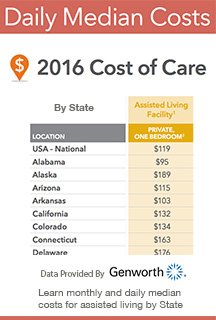 California Assisted Living Association (CALA):
"The voice of Assisted Living"
Phone: 916.448.1900
Elder Abuse:
Report suspected abuse by calling 800-677-1116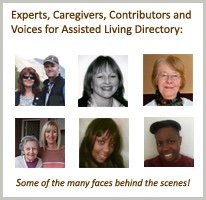 Ask A Question!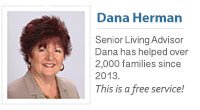 (866) 333-6550
Who we work with & why
Keep up with our future videos! 253,000 + views and counting!
Assisted Living Tidbits
Great questions that we have received about Elite Elder Care and assisted living that can serve as examples of the types (and thoroughness) of questions that you might consider asking facilities that you are interested in:
Can you send me a brochure and contact be for added info? Please advise how the VA Administrative Aide & Attendance program can help me pay for this living situation. My 85 year old wife has Alzheimer's and Dementia and I am 89 but doing well. I can no longer take care of her like I could before.
I'm inquiring about availability, cost, and medicare for my 85 yr old mother in law.
Do you accept long term care insurance and do you accept Medi-Cal?
My husband needs help - he is 70 years old help he can't bathe, bathroom - nothing by himself. He is on railroad benefits and ssi. He gets 868.00 a month i don't know what to do. I am homeless myself i cant help. Please help me out. I am in contra costa county. - Sandy
**Sandy, in this case a good recommendation is to contact your local agency on aging. It sounds like you may qualify for some of their services to help you and your husband. - Assisted Living Directory
Q: I would like to know what your rating is from the state of California and how much do you charge monthly. Do residents share bedrooms? I am inquiring for my mother who is 89 Thank you - Donn
Q: Our mother has full Medi-Cal Benefit with No Share cost and currently at Cedar Crest SNF (Sunnyvale, CA) recovering from a fall. we are looking for a new Dementia care facility for Charlotte and wonder if you have any space available and accept Medi-Cal Payment
thank you kindly - Mark
Don't be fooled by the Questionable Tactics used by many assisted living sites

Assisted Living Directory has a No Spam Guarantee!