Find Assisted Living in Chester, Pennsylvania - Certified Senior Care Advisors
Our certified consultants will help to identify your assisted living needs, and help you through every step of the process. Our Advisors have received their Certified Senior Advisor certification to earn their expertise in Chester, Pennsylvania. Our service is 100% free to you!
---
3 Easy Steps In Finding The Best Senior Care In Your Area
Our Senior Care Consultants Will Perform:
Step One- The Assessment/Interview
Identify your loved one's care needs and preferences
Identify personal preferences/location
Identify hobbies and lifestyle preferences
identify budget preferences
Step Two- "Matching Needs & Preferences"
They will then "match" all the information from Step One and narrow down your options to 3 or 4 pre screened and CarePatrol approved care providers.
Step Three- Tour Our Recommendations
Our Senior Care Consultant can personally bring you to our recommendations for a tour (much like a realtor does) or if you would rather go by youself, we can arrange the details of your tour accordingly.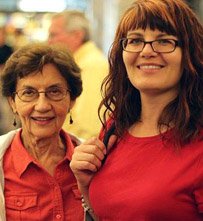 This section of Assisted Living Directory is dedicated to providing information, photos and contacts for the small handful of assisted living facilities and Personal Care Homes found in Chester, Pennsylvania.
The facilities listed here may all be contacted directly and safely!
Additionally we recommend that you visit the State of Pennsylvania's Department of Human Services section on Personal Care Homes, which includes definitions, as well as a directory of providers, which includes facility inspections reports Intro byD. Besnette
Chester, PA Assisted Living: Featured Facilities & Services: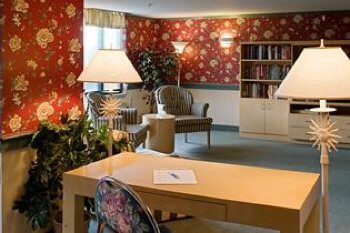 Chester, PA - The Residences at Chestnut Ridge
The Residences at Chestnut Ridge is a Senior Living Community nestled in Delaware County, PA. We are managed by Genesis HealthCare and offer affordable independent living and personal care. We offer a secured dementia unit for individuals with a diagnosis of Alzheimer's and/or dementia. The Residences at Chestnut Ridge is a high-rise that overlooks Chester Park, Taylor Arboretum and the Ridley Creek. Chestnut Ridge consists of an independent living community and a personal care community.
1-866-333-6550
Pricing & Availability
Learn More
Assisted Living & Alzheimer's / Memory Care for Chester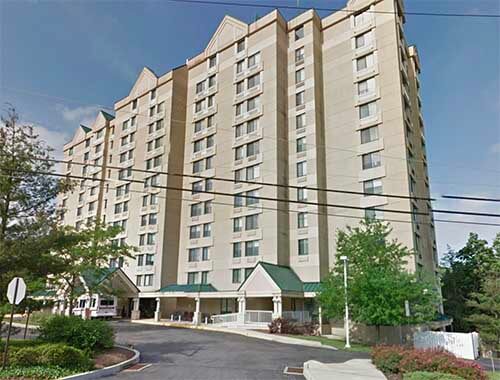 CHESTNUT RIDGE RETIREMENT LIVING
VS WALLINGFORD LLC
2700 CHESTNUT PARKWAY 2700 CHESTNUT PARKWAY
County: DELAWARE
Region: SOUTHEAST
Capacity: 130
Phone: 6104470710
866-981-5725
Pricing & Availability
Map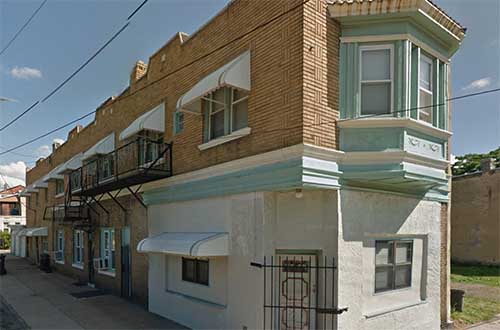 DAVIS PERSONAL CARE HOME II
DAVIS' PERSONAL CARE HOME II INC
1128 WEST THIRD STREET CHESTER , PA - 19013
County: DELAWARE
Region: SOUTHEAST
Phone: 6108741993
877-644-2963
Pricing & Availability
Map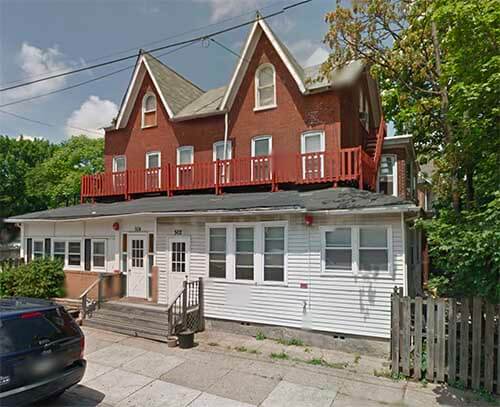 JOHNSON S PERSONAL CARE HOME
ARLEEN JOHNSON
502 WEST 7TH STREET CHESTER , PA - 19013
County: DELAWARE
Region: SOUTHEAST
Phone: 6108722903
866-666-1057
Pricing & Availability
Map