There are two Senior Centers in Mesa:
Mesa Senior Center
247 N Mcdonald
Mesa, AZ 85201
(480) 962-5612
and
Mesa Senior Center East
7550 E Adobe Rd
Mesa, AZ 85207
(480) 218-2221
We also viewed a page for the Senior Adult Independent Living site, which leads to the Maricopa County website (where Mesa is located). This program is run by the local Area Agency on Aging, and is a not-for profit that aims to help people remain at home, by helping to provide assistance with daily living activities. The requirements are that participants need to be over 60 years old, and with an emphasis on those with the 'greatest social and economic need'. To learn more about the SAIL program for Mesa and Maricopa County, call (602) 264-4357.
Great assisted living questions that we have received about Beehive of Mesa (These can be examples of the types of questions you might ask a potential facility):
Q: What are your rates for an 81 year old man on oxygen 24/7? He can bathe himself and dress. He needs meals prepared, laundry and house keeping.
Q: Is your facility secure? Meaning my loved one could not wander off? - Stacy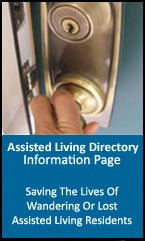 Don't be fooled by the Questionable Tactics used by many assisted living sites

Assisted Living Directory has a No Spam Guarantee!