Temecula is a fairly large inland city in southern California that is located about halfway between San Diego, and Los Angeles. The City of Temecula currently has 98,876 residents, of which 6,137 are over the age of 65. Although this number represents only 6.6% of the population (which is about 1/2 of the national average), it is a formidable number of seniors.
We found a number of good places to find information about seniors and assisted living in the City of Temecula. Our first recommendation is to visit the California Assisted Living Association website to learn about assisted living in California, and Temecula. The website has a 'search for a provider' section that allows users to look for assisted living in California based on location, company (i.e. Sunrise Assisted Living), Zip Code, or even by Parent Company (sometimes, the name of a facility may differ from the parent company, who may own an operate numerous facilities in the city, state, or US). At this time, we found only one facility listed on the CALA site for Temecula - The Sterling at Vintage Hills (951) 506-5555.
A quick note on associations - we believe that it can be a good sign when a facility or company belongs to local and state organizations and associations. This is often a sign that the facility is active in the community, and that the facility and owners/administrators wish to have a voice when it comes to assisted living policies, regulations, and reputation in their area. Most often, to be able to list a facility on an association website, membership is required, which can show that the facility is in good standing. We recommend that you look at membership and listing requirements on association websites to learn more about the facilities they list.
The City of Temecula has an excellent website, that has a very good search function right at the top. We used this to look for senior services in Temecula (typing in 'seniors') and we found several results. A good page to learn about senior services, programs and classes in Temecula is on the Mary Phillips Senior Center page. This page talks about the location of the center (1845 Sixth Street), it's history, and it's services and hours of operation: Monday through Friday 8:00 a.m. – 5:00 p.m. The Center is in a somewhat historic, renovated building that also serves as a meeting place for many other community groups and functions. The center also receives 1000 visitors a week, which has helped to boost the local economy, and nearby businesses!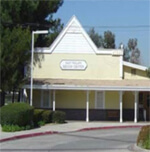 For more information about the Senior Center, please visit their website here
Interesting questions and comments we have received about A Beacon of Care:
Q: I am helping a friend find a place to live. She is 97 but does not have dementia. She needs assistance with her everyday life chores. She has medicare medicaid. Please tell me more about your place. Angela
Q: How many senior guests do you have? How many employees are on staff during the day? Thanks - John
---
Subscribe
Don't be fooled by the Questionable Tactics used by many assisted living sites
Assisted Living Directory has a No Spam Guarantee!