Learn Facility Availability:
1-866-333-6550


Assisted Living Directory
has been in service for over
11 years
! Learn how
Our Site is Different!
Learn something new today in
Assisted Living Directory's Blog!
Ask A Question!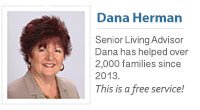 (866) 333-6550
Who we work with & why
Keep up with our future videos! 253,000 + views and counting!
Learn About Michigan's Assisted Living Regulations - & How To Get A Copy!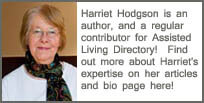 Costs & How To Pay For Assisted Living - What Do Medicare & Medicaid Cover?
How To File A Complaint Against A Facility - Statewide for Adult Foster Care Homes / Assisted Living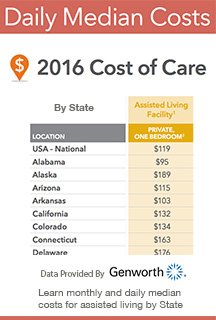 Michigan Assisted Living Association:
"The leader in advocacy, education, and resources for providers."

Tel: 800.482.0118
Elder Abuse:
Report suspected abuse by calling 800-677-1116
Assisted Living Information and Tidbits:
Byron Center is a township located just to the south of larger Grand Rapids. Byron Center is small, with only about 5,428 residents. However, of these residents, 14.1 percent of them (764 total) are seniors, or over the age of 65. This is higher than our national average of 12.6 percent.
Although we weren't able to find a specific department on aging, or seniors department on the Byron Township Website, we did find that there is a good community center in the town that has numerous programs listed for 'adults' - which we assume includes seniors. Of these programs, we found a number of enrichment and fitness classes available, as well as information for a Health Expo (the flyer has a very strong and fit looking senior citizen on it!). This event appears to be an annual happening, which is in the Fall. There are vendors and experts to help inform the community about practical information relevant to health, medical science, fitness, nutrition and more. The cost, at the time of this writing looks to be $30 per table for vendors. The location of the event, and the community center is 2120 76th St. in Byron Center. To see more information please view the event's .pdf here, or you may call 616-878-1998 for further information.
Byron Center falls under the direction and assistance of the Area Agency on Aging of Western Michigan. This agency began in 1974, and was created to 'help older adults and persons with disabilities live in their community with independence and dignity.'
Agencies on Aging are incredibly important for any community or region in the US, as they provide much needed assistance and information to local senior populations, assisted living residents, and caregivers. Some of the assistance that may be provided is: help with Medicare and medicaid issues or questions; care management to help frail seniors and their families; advocacy through a long-term care ombudsman program; planning and research for the needs of the growing adult population due to the aging Baby Boom generation; and much more.
Funding for many agencies on aging comes from a variety of sources, including the Older American's Act, and within Michigan, the Older Michiganians Act. Additional funding may come from MI Choice Medicaid Waiver, as well as local governments.
To find out more about the programs specifically provided by the Area Agency on Aging of Western Michigan, please view the AAAWM site or call 616-456-5664
Great questions and comments we have received about Barn Swallow Manor and assisted living:
Q: Please provide me with info regarding availability and cost. Thank you. - Mary
Q: Can your facility guarantee special dietary needs such as celiac sprue / (gluten free-no possibility of cross contamination by using same preparation tools and vessels), and lactose intolerance? Also, .is there anyone on staff who can administer medications....not just reminders?
Q: I am a recent Medical Assisting Graduate of Sandford Brown, I am Inquiring on how to apply for a job in your facility. - Angela
***Angela, we just completed a page on how to acquire a job as a caregiver that might help. - ALD
Q: Hello, I am a Registered Nurse who lives in Byron Center. I was wondering if I could be of assistance to your residents in performing Foot Care for them. I have over 15 years of experience in doing Foot Care, and, currently, have approximately 20 clients that I assist on an eight week rotating basis. I soak the feet in warm water, dry them well, trim & file the toenails, corns & calluses and give a massage of the feet, ankles, and lower legs. I would accept cash or check for the services provided. Thank you! -
Grace
Don't be fooled by the Questionable Tactics used by many assisted living sites

Assisted Living Directory has a No Spam Guarantee!