Learn Facility Availability:
1-866-333-6550


Assisted Living Directory
has been in service for over
11 years
! Learn how
Our Site is Different!
Learn something new today in
Assisted Living Directory's Blog!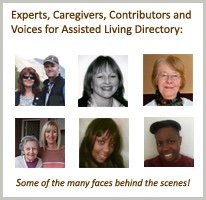 Ask A Question!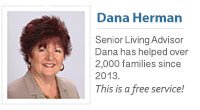 (866) 333-6550
Who we work with & why
ALTCS and Covering The Cost of Long-Term Care: Our Survey of Arizona Facilities & How To Find Communties That Accept ALTCS
Learn About Arizona's Assisted Living Regulations: & How To Get A Printable Copy!
How To Find Medicaid Certified Assisted Living: Arizona Statewide
3 WAYS TO FIND SMALL-TOWN/RURAL ASSISTED LIVING IN ARIZONA: Comprehensive State Lists & Data
How To File A Complaint Against An Arizona Facility: Quickly & Anonymously
The 10 Most Common Facility Citations: A Few Surprises Here
Our Top Advice for Anyone Searching For Assisted Living
Facility Inspections & Citations - Arizona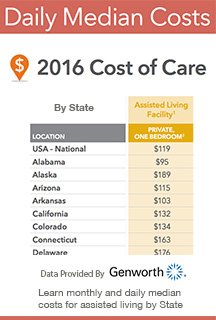 Arizona Assisted Living Homes Association (AALHA):
Phone: 1-888-400-9044
P.O. Box 21752
Mesa, AZ 85215
Elder Abuse:
Report suspected abuse by calling 800-677-1116
Keep up with our future videos! 253,000 + views and counting!
Great questions and comments about Autumn Glen:
My father is 95 and for his age he is otherwise independent and still has a sharp and well-functioning mind & brain. We are considering assisted living for an alternate to him living on his own and alone. I am interested in costs as well as services. My husband & I live in Phoenix by PV Mall and your location is fairly convenient. We are also considering having him move in with us. Cost is going to be a big factor in where we ultimately decide for my father. - Stacie
Q: What insurance do you take, are the rooms shared,
what about dementia, - Debora
Q: Do you accept state funding (AHCCCS)? Adam
A: Hi Adam, Not at this time.
Sincerely,
Autumn Glen
Q: Looking for a home for my 85 year old husband at the directed care level. He is on Mercy Care ALTCS .. Do you have any private rooms available for immediate placement. - Dee
Q: do you specialize in Alzheimer type care? If not, do you know of another small group home that does. Thanks - Marie
Q: Yes, we have a lot of experience when it comes to Alzheimer's and Dementia care. I believe that our home also helps these residents in particular because we are smaller and more consistent than the larger homes or facilities. It is easier for someone to adapt and do well because they get a lot of one on one attention and supervision.
Q: My mother is eligible for AHCCCS Long term care and I am looking for an assisted living home for her. She is 97, bright, friendly and reads a lot. - Natalia
Don't be fooled by the Questionable Tactics used by many assisted living sites

Assisted Living Directory has a No Spam Guarantee!