Learn Facility Availability:
1-866-333-6550


Assisted Living Directory
has been in service for over
11 years
! Learn how
Our Site is Different!
Learn something new today in
Assisted Living Directory's Blog!
When Work and Caregiving Collide: by Trish Hughes-Kreis
Learn About New Mexico's Assisted Living Regulations: & The State Agency Responsible for Oversight
Learn Facility Surveys & Inspections: New Mexico Statewide!
Learn About New Mexico's CoLTS Waiver: And Other State Programs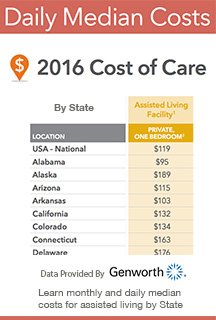 New Mexico Health Care Association (NMHCA):
"The New Mexico Health Care Association (NMHCA) is a professional trade association for facility-based long term care providers"
Website
Elder Abuse:
Report suspected abuse by calling 800-677-1116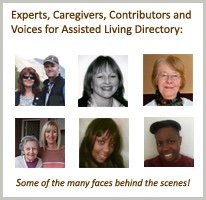 Ask A Question!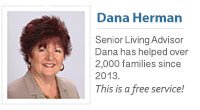 (866) 333-6550
Who we work with & why
Popular Help Pages:
Facility Questionnaire - A Printable (.pdf) of Important Questions To Ask Facilities
Assisted Living Definition & Description [Video]
Sanitation In Facilities - Regulations, Staff Training and Reporting
Assisted Living Tidbits
Interesting questions and comments that we have received about Sunset Vista and assisted living:
How many residents?
How many staff are in house all night? Do you offer services like hairdressing, nail-trimming,etc?
Are there frequent pet visits?
Is there space available for a male and what is the monthly charge at Sunset Vista? Are tours available and when can I see the facility? Looking for room for local resident. When is the best time to call? - Miguel
Q: Can you send cost info and a list of extra expenses that Mom might incur while living there. Diana
***Aside from the monthly fee, or set 'price' of a facility, it is always encouraged to find out what, if any, there might be in terms of extra fees or expenses. These may come in the form of utilities, activities, transportation etc. Or, there may be none! Always ask, and if possible, get it in writing! - Assisted Living Directory
Q: My mother is 90 yrs old. She can dress and feed herself and use the bathroom. She walks without a walker... She does walk slowly. She takes a few meds like BP and eye drops. She has a very bad memory. She is currently in another state on Medicaid. Would she qualify for your facility ? - Lesley
Q: My parents are in their mid 80s and will be needing help sometime in the near future. They have expressed an interest in assisted living facilities. Do you have information on your facility you can send me about Sunset Vista? Thank you. - Donna
Q: My aunt needs a place where she can live in the same building as her husband who has Alzheimer's but he needs to be in a locked unit because he wanders. Does your facility have something like that? Have a blessed day! - Bev
Q: Availability for one with SSDI award notice? - Jeffrey
Q: Hello, My name is Margie and I am in need of a care facility. I have MS and I am now in a wheelchair 24/7. Your pictures look very nice and I would like to come visit and could you give me price on approximate price per day. I do need assistance getting in bed and may need assistance with toilet use depending on the toilet set-up you have. I await your correspondence, - Margie
Don't be fooled by the Questionable Tactics used by many assisted living sites

Assisted Living Directory has a No Spam Guarantee!