Learn Facility Availability:
1-866-333-6550


Assisted Living Directory
has been in service for over
11 years
! Learn how
Our Site is Different!
Learn something new today in
Assisted Living Directory's Blog!
Assisted Living Regulations in Texas: & Other Important Consumer Information
Texas Senior Housing Assistance: Waivers, CBA, Star+ and MFP Overview
Looking Up Facility Complaints in Texas: Ratings and Enforcement Actions [Video Tutorial]
Leave The Polite Conversation at Home: We're Talking Incontinence:
by Trish Hughes-Kreis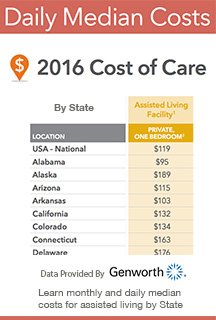 Texas Assisted Living Association (TALA):
"TALA members subscribe to a philosophy which offers cost-effective, safe, personalized and quality care; fosters resident independence and individuality; allows residents' choice of care and lifestyle; protects residents' rights to privacy; nurtures the spirit of residents with dignity and respect; and involves family, friends and the community." Website
Elder Abuse:
Report suspected abuse by calling 800-677-1116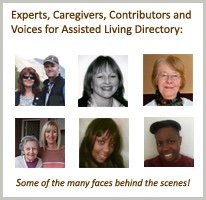 Ask A Question!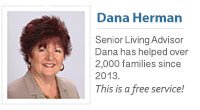 (866) 333-6550
Who we work with & why
Assisted Living Directory's 2nd & Newest YouTube Channel!
Popular Help Pages:
Facility Questionnaire - A Printable (.pdf) of Important Questions To Ask Facilities
Assisted Living Definition & Description [Video]
Sanitation In Facilities - Regulations, Staff Training and Reporting
Assisted Living Tidbits
Interesting questions and comments that we have received about Senior Solace and assisted living:
Are the rooms in your facility private and have bathrooms adjoining with walk-in showers? I need to know the total of the monthly cost for assisted living as well.
Q: My son is looking to find Medicare paid assisted living for his 90+ year old Grandmother. She needs assistance with medication and oxygen administration. She is ambulatory and fairly self sufficient, and strong willed. Please forward information by e-mail. Thank you - Treva
Q: What is the cost of a private room and a non private room. My mom has Alzheimers. At this time she does not need a lot of assistance other that reminders to eat, sleep, and use the rest room. However she needs to be kept busy. Can your facility provide that. - Angie
Q: Hi! My 84 year old Dad has major mobility issues - not on a scooter yet, but I'm afraid he may not qualify for Level B care for much longer. He's currently still at home, but we're looking for other options other than a nursing home (his health is otherwise good). - Kent
Don't be fooled by the Questionable Tactics used by many assisted living sites

Assisted Living Directory has a No Spam Guarantee!