Assisted Living Facilities & Senior Care - Raleigh
Join our Google+ Community & Discussion Group!
Learn More
Helpful Tip: All facilities have photos, if you know where to look! Clicking the 'map' for each facility below will take you to a 'street view photo' of the facility/address, and from there, clicking on the photo within google maps will allow you to take a 'virtual drive' down the street in Raleigh that the facility is located on!

Arbor Oakridge
Superior Senior Living in Raleigh, NC
10810 Sandy Oak Lane
Raleigh, NC 27614
919-234-5276
**No Buy-In Fees. View the video for resident testimonials!
Map

Brighton Gardens of Raleigh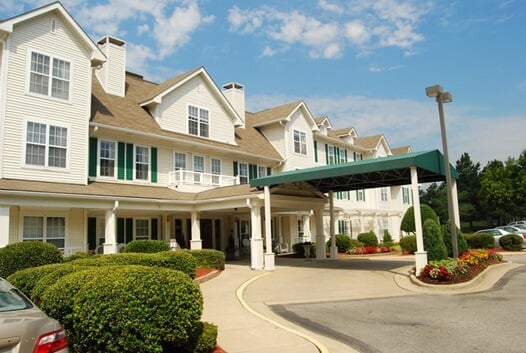 3101 Duraleigh Road
Raleigh, NC 27612


Assisted Living


Alzheimer's & Memory Care


Short-Term Stays
DHSR Licensed Beds: 115
Accept Medicaid: No
phone: (919) 571-1123
Website

Carillon Assisted Living of North Raleigh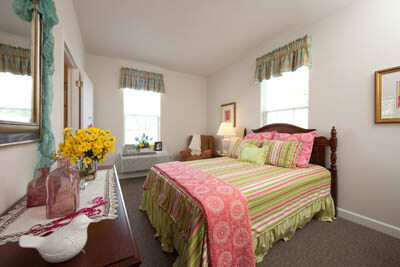 5219 Old Wake Forest Road Raleigh, NC 27609
Phone: 919-876-6316
Executive Director:
Peggy Eberle
Website

Elmcroft of Northridge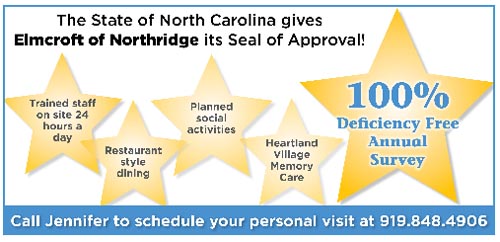 421 Van Thomas Drive
Raleigh, NC 27615
DHSR Licensed Beds: 161
Accept Medicaid: Yes
Map

Heritage of Raleigh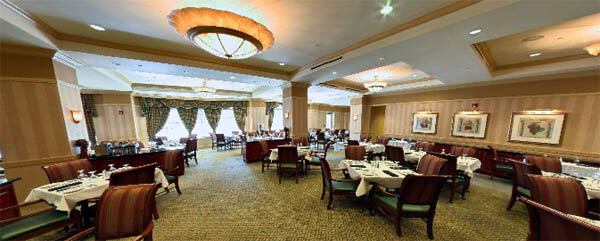 Exceptional Independent Living and Personalized Living Services for seniors
1200 Carlos Drive
Raleigh, NC 27609
(877) 712-9876
Website

Independence Village of Olde Raleigh

3113 Charles B Root Wynd
Raleigh, NC 27612
phone: (919) 781-8226
Map

Magnolia Glen Senior Living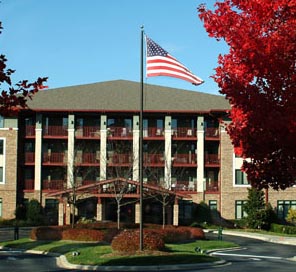 Offering Independent Living and Licensed Assisted Living. Magnolia Glen is a private-pay community.

5301 Creedmoor Road
Raleigh, NC 27612
phone: (919) 841-4747
Website

Morningside of Raleigh
801 Dixie Trail
Raleigh, NC 27607
phone: (919) 828-5557
Map

Spring Arbor of Raleigh
***Spring Arbor is a part of NC Alliance for Alzheimer's Care (see video)
Raleigh, NC 27604
Phone: (919) 250-0255
Fax: (919) 250-0247
Licensed Beds: 80
Accept Medicaid? Yes
Website

Sunrise at North Hills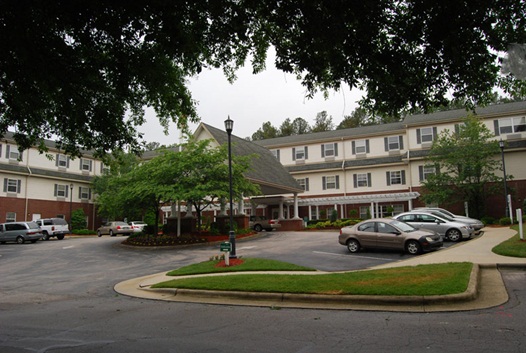 615 Spring Forest Road
Raleigh, NC 27609
Phone: (919) 981-6100


Assisted Living


Alzheimer's & Memory Care


Short-Term Stays
Licened Beds: 160
Website

Wake Assisted Living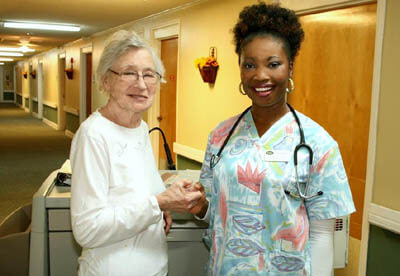 2800 Kidd Road
Raleigh, NC 27610
Phone (919) 231-7575


Alzheimer's Care


Dementia Care
Website

Additional Support

TIP: Learn how to look up a facility's state inspection report, rating, and any penalties issued for any assisted living residence in Raleigh! We'll also show you additional State resources for finding senior care options in North Carolina!
Assisted Living Facilities, Senior and Long Term Care in Raleigh, North Carolina (NC)