Expert Help...If You Need It!
1-877-616-7329


Assisted Living Directory
has been in service for over
11 years
! Learn how
Our Site is Different!
Learn something new today in
Assisted Living Directory's Blog!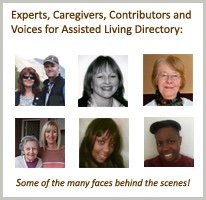 Ask A Question!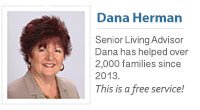 (866) 333-6550
Who we work with & why
Learn About Virginia's Assisted Living Regulations - Licensure and Application Process
Costs and Expenses For Assisted Living
How To File An Assisted Living Facility Complaint: Online and Anonymously
How Caregivers Can Break Up The Routine to Rejuvenate: by Trish Hughes-Kreis
How To Look Up Facility Inspections Reports: Virginia Statewide
List of Alzheimer's Assisted Living Waiver Providers: VA Statewide
Seven Signs a Caregiver Needs Respite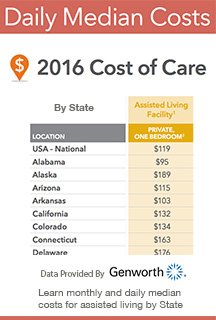 Virginia Assisted Living Association:
"VALA is a non-profit membership organization dedicated to providing advocacy, communication, education, and resources to the assisted living industry in Virginia." Website
Elder Abuse:
Report suspected abuse by calling 800-677-1116
Popular Help Pages:
Facility Questionnaire - A Printable (.pdf) of Important Questions To Ask Facilities
Assisted Living Definition & Description [Video]
Facility Size - Discussing Small vs. Large Facilities
Keep up with our future videos! 253,000 + views and counting!
Interesting questions and comments about Pacifica Virginia Beach:
Q: I am writing to find out an estimate per month the cost for assisted living with a person ( my mother) who may have the beginning stages of dementia, or alzheimers. Does insurance cover any of the costs ? Is this a full time living complex? Any information would be greatly appreciated. - Michael
Don't be fooled by the Questionable Tactics used by many assisted living sites

Assisted Living Directory has a No Spam Guarantee!