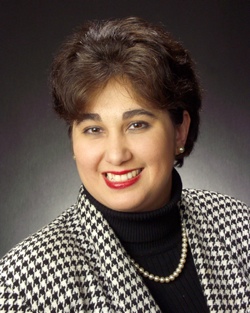 Dr. Maria De Leon, MD is a retired movement disorder specialist, free lance bilingual writer with special interests but not limited to issues concerning and impacting the growing geriatric population. She advocates for all Parkinson's patients and their families around the world as both a patient as well as a research advocate in her role as member of the People with Parkinson's Advisory committee (PPAC) for Parkinson's Disease Foundation - PDF. She also functions as a Texas State Assistant Director for Parkinson's Action Network-PAN.
In her commitment to patient's well-being, she frequently serves as a patient navigator for those who have Parkinson's, Alzheimer's and other dementias. Furthermore, she is a frequent lecturer and motivational speaker. Currently working on her first book on the topic of Parkinson's Disease in Women and is presently engaged in trying to set up a Texas State Parkinson's registry which would include a Parkinson's pregnant women registry.
Articles and Videos by Maria Exclusively For Assisted Living Directory:
* Breast Cancer in Elderly Women with Neurological Disease
* Music Therapy for Senior Citizens - Why It's Important
* 4 Treatable Causes of Dementias
* 4 Types of Geriatric Headaches and Their Significance
* 10 Signs You Might Have Parkinson's Disease
* Go Red and Keep Your Brain Healthy & Strong!
* Speech Therapy's Role in Senior Care
* 5 Creative Art Therapies to Help Keep a Young Healthy Mind at Any Age
* Bringing Joy to Elders with Therapy Dogs
* 5 Easy Ways to Boost Your Memory
* Is Depression Different in Older Persons?
* Creating A Safe Home For Seniors With Mobility Issues
* Elder Bullying: Fact or Fiction?
* Why December & The Holidays is the Best Time To Move Into Assisted Living
* Tips on Managing Medications for Seniors
* Silver Alerts can be a thing of the past
Join our Google+ Community & Discussion Group!
Learn More
To send Maria a direct e-mail, please use the contact form below: