Find Assisted Living in Kissimmee, Florida - Certified Senior Care Advisors
Our certified consultants will help to identify your assisted living needs, and help you through every step of the process. Our Advisors have received their Certified Senior Advisor certification to earn their expertise in Kissimmee, Florida. Our service is 100% free to you!
---
3 Easy Steps In Finding The Best Senior Care In Your Area
Our Senior Care Consultants Will Perform:
Step One- The Assessment/Interview
Identify your loved one's care needs and preferences
Identify personal preferences/location
Identify hobbies and lifestyle preferences
identify budget preferences
Step Two- "Matching Needs & Preferences"
They will then "match" all the information from Step One and narrow down your options to 3 or 4 pre screened and CarePatrol approved care providers.
Step Three- Tour Our Recommendations
Our Senior Care Consultant can personally bring you to our recommendations for a tour (much like a realtor does) or if you would rather go by youself, we can arrange the details of your tour accordingly.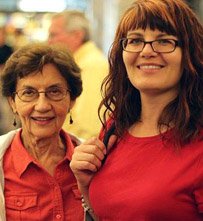 We hope that this page may serve as a useful starting point for your research into assisted living facilities and senior care options in Kissimmee, Florida
Kissimmee is represented well by facilities both large and small, corporate-run as well as those privately owned, or family-run. We've listed both on this page with photos and capacities (facility size). We also note any special Medicaid Services () and Specialty License information, such as Extended Congregate Care. Intro by D. Besnette
Kissimmee Assisted Living: Featured Facilities & Services
Ella's Place provides compassionate, person-centered care in a safe and home-like environment to residents who require assistance with activities of daily living, medication management or who are just lonely and need companionship. Our goal of care is to aid in restoring function, prevent decline through an active life, maximize independence, and provide a comfortable home life for the duration of their retirement.
877-644-2963
Pricing & Availability
Learn More
Additional Assisted Living & Residential Care Options for Kissimmee
140 Oaxaca Lane Kissimmee, FL 34743
(407) 350-5904
866-666-1057
Pricing & Availability
Map
2411 Fortune Rd Kissimmee, FL 34744
(407) 348-6100
Licensed Beds: 34
877-644-2963
Pricing & Availability
Map
Care for the elderly "A home away from home and leave the caring to us"
Contact: (407)-932-1481
WE OFFER:
CHOICE OF PRIVATE OR SEMI-PRIVATE ROOMS
24 HOURS STAFF
CABLE TV / FREE INTERNET
RECREATIONAL AND SOCIAL ACTIVITIES/THREE MEALS PLUS SNACK
DAILY MEDICATION ASSISTANCE, ASSISTANCE WITH DAILY LIVING ACTIVITIES.
SCHEDULED TRANSPORTATION NEAR SHOPPING AREAS
Come live with us and experience "stress free living"
888-985-4427Pricing & Availability

509 W. VERONA STREET KISSIMMEE, FL 34741
Phone: (407) 931-3995
County: Osceola
Licensed Beds: 75
Medicaid Services : Assistive Care Services, Assisted Living Waiver
888-985-4427
Pricing & Availability
Map
1471 SUNGATE DRIVE KISSIMMEE, FL 34746
Phone: (407) 870-2210
County: Osceola
Licensed Beds: 44
Specialty License : Limited Nursing Services
888-981-6827
Pricing & Availability
Map
1471 SUNGATE DRIVE KISSIMMEE, FL 34746
Phone: (407) 870-2210
County: Osceola
Licensed Beds: 44
Specialty License : Limited Nursing Services
888-985-4427
Pricing & Availability
Map
1092 WEST DONEGAN AVENUE KISSIMMEE, FL 34741
Phone: (407) 846-1757
Licensed Beds: 50
Medicaid Services : Assisted Living Waiver
Specialty License : Extended Congregate Care
888-985-4427
Pricing & Availability
Map
2941 DANA LN KISSIMMEE, FL 34743
Phone: (407) 201-4095
Licensed Beds: 5
866-315-1354
Pricing & Availability
Map
1324 MILL SLOUGH RD KISSIMMEE, FL 34744
Phone: (321) 246-7486
Licensed Beds: 6
Medicaid Services : Assistive Care Services
888-985-4427
Pricing & Availability
Map
2151 GRANADA BLVD KISSIMMEE, FL 34746
Phone: (407) 201-8634
Licensed Beds: 6
866-666-1057
Pricing & Availability
Map
1890 LEMON AVENUE KISSIMMEE, FL 34746
Phone: (407) 452-0254
Licensed Beds: 6
888-723-8284
Pricing & Availability
Map