Find Assisted Living in - Certified Senior Care Advisors
Our certified consultants will help to identify your assisted living needs, and help you through every step of the process. Our Advisors have received their Certified Senior Advisor certification to earn their expertise in . Our service is 100% free to you!
---
3 Easy Steps In Finding The Best Senior Care In Your Area
Our Senior Care Consultants Will Perform:
Step One- The Assessment/Interview
Identify your loved one's care needs and preferences
Identify personal preferences/location
Identify hobbies and lifestyle preferences
identify budget preferences
Step Two- "Matching Needs & Preferences"
They will then "match" all the information from Step One and narrow down your options to 3 or 4 pre screened and CarePatrol approved care providers.
Step Three- Tour Our Recommendations
Our Senior Care Consultant can personally bring you to our recommendations for a tour (much like a realtor does) or if you would rather go by youself, we can arrange the details of your tour accordingly.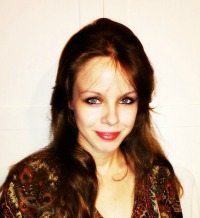 Jayme Kinsey is a freelance writer with over ten years experience caring for the elderly and mentally disabled adults. She has worked in care facilities as well as in the home setting as a companion. She also volunteers time with the elderly, and enjoys interviewing senior citizens about their opinions on current issues. Currently, Jayme is part of an extended family caregiving team for her 95 year old grandmother. The majority of her online writing is devoted to helping the elderly and their caregivers.
Articles by Jayme Exclusively For Assisted Living Directory:
* 5 Things The Elderly Want From Assisted Living
* The Book of Shame--Ensuring Better Care for Your Loved One
* Moving to Assisted Living--Helping Your Love One Feel More At Home
* No Home for Elderly Friends or Siblings?
* From Home Care to Assisted Living--A Hard Decision