Additional Senior Care Options
Atria Golden Creek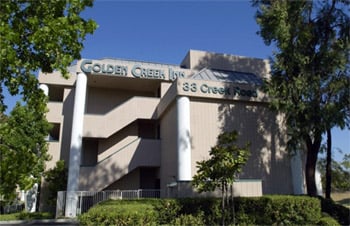 "At beautiful Atria Golden Creek, you'll find a friendly and welcoming retirement and assisted living community."
Services:


24-hour availability of a trained staff


A choice of apartments


A full-time director for events and activities


An emergency call system in every apartment


Anytime Café with complimentary snacks and beverages


Assistance with activities of daily living


Delicious meals served restaurant-style each day


Medication assistance


Scheduled local transportation
Amenities:


Pets Welcome


Retreat / temporary stays
Levels of Care:


Assisted Living


Independent Living
(949) 786-5665 • 33 Creek Road • Irvine, CA 92604-4791 • Website
Inn at the Park
"Irvine's premier senior living community"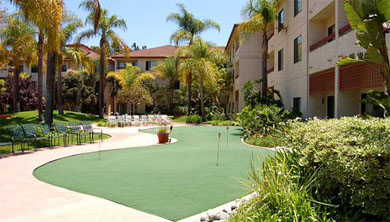 Levels of service available at Inn at the Park:


Independent Living


Assisted Living

Inn at the Park
10 Marquette
Irvine, CA 92612
Request Assistance/Information: 866-965-2817
Regents Point Retirement Community - Assisted Care
"At the Sunridge assisted living community, you'll have access to all of the same fabulous amenities and activities of Regents Point, plus a higher level of quality care"
(949) 854-9500 • 19191 Harvard Avenue • Irvine, CA 92612
Thank Ya Kindly
Thank Ya Kindly is a residential care facility in an area of Irvine, California called "The Ranch". The house sits on a large, peaceful and private lot at the end of a cul-de-sac.
Thank Ya Kindly is a very special place where we provide 24 hour care.
It is our intent to enhance the daily lives of our residents through caring and kindly service, and to make them feel truly at home and part of our family. Our dedication is based on the three R's - Respect, Responsibility and Reliability and we will always 'Thank Ya Kindly' for honoring us with the care of your family member.
949 861-2540 • Website

Get Up-To-Date Pricing
Join our Google+ Community & Discussion Group!
Assisted Living Facilities, Senior and Long Term Care in Irvine, California (CA)