Find Assisted Living in Iowa City, Iowa - Certified Senior Care Advisors
Our certified consultants will help to identify your assisted living needs, and help you through every step of the process. Our Advisors have received their Certified Senior Advisor certification to earn their expertise in Iowa City, Iowa. Our service is 100% free to you!
---
3 Easy Steps In Finding The Best Senior Care In Your Area
Our Senior Care Consultants Will Perform:
Step One- The Assessment/Interview
Identify your loved one's care needs and preferences
Identify personal preferences/location
Identify hobbies and lifestyle preferences
identify budget preferences
Step Two- "Matching Needs & Preferences"
They will then "match" all the information from Step One and narrow down your options to 3 or 4 pre screened and CarePatrol approved care providers.
Step Three- Tour Our Recommendations
Our Senior Care Consultant can personally bring you to our recommendations for a tour (much like a realtor does) or if you would rather go by youself, we can arrange the details of your tour accordingly.
Involuntary Discharge From An Assisted Living Residence/Facility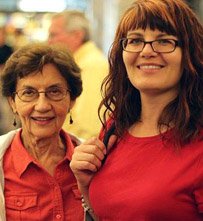 This page was created to provide a starting point for your research into assisted living and long-term care options in Iowa City.
The facilities listed on this page may be contacted directly and safely.
Iowa City, and Johnson County are served by the Heritage Agency on Aging, which helps older adults and their families with questions about aging and other senior-related topics and issues. This agency, which is one of Iowa's 13 Local Area Agencies on Aging, offers supportive services and assistance with: Information and assistance; caregiver support; Senior Nutrition Programming; Health Education, and much more. The Heritage Agency has been serving Iowa City's seniors for almost 40 years.
Additionally, all areas of Iowa are served by, and have access to a local Long Term Care Ombudsman's office. If you have concerns about a nursing or assisted living facility, or if you have a family member or someone you are caring for facing involuntary dischgarge from a facility - or if you are interested in what the standard practices are with long-term care, or what the state and federal guidelines are concerning senior housing in Iowa, the LTC Ombudsman should be able to help. For Iowa City, and Johnson County, the LTC Ombudsman may be contacted at 319-541-0318.
The City of Iowa City also operates the Iowa City/Johnson County Senior Center, which 'full array of classes, activities, and volunteer opportunities which support independence and encourage involvement in the community.'
All of these services and programs can benefit seniors living independently in Iowa City, and those living in an assisted living or nursing environment. For the latter, many facilities offer transporation for their residents to and from activities and programs around town. Intro by D. Besnette
Iowa City Iowa Assisted Living: Featured Facilities & Services
Welcome to Melrose Meadows!
Melrose Meadows opened in 2002 on ten acres in one of the finest areas of Iowa City along Melrose Avenue.
Situated in a residential neighborhood, Melrose Meadows is only minutes from the University of Iowa campus. You also have the added assurance of knowing you are within minutes of three state of the art medical facilities.
877-644-2963Pricing & Availability

Assisted Living & Senior Care Facilities - Iowa City
3500 Lower West Branch Rd Iowa City, IA 52245
Phone: (319) 351-3200
877-345-1716
Pricing & Availability
Map
Assisted Living
Independent Living
Alzheimer's Care
Hospice
15 Silvercrest Pl Iowa City, IA 52240
Phone: (319) 338-4404
866-981-5725
Pricing & Availability
Map
350 Dublin Dr Iowa City, IA 52246
Phone: 319-341-7893
888-985-4427
Pricing & Availability
Website
Assisted Living & Independent Living 24 hour staffing
Assistance with personal cares at all levels with no additional charge
Medication management
Three meals served daily
FREE Unlimited scheduled transportation, Monday through Friday
Various social programs and activities
Weekly housekeeping and laundry services
State-of-the-art wellness center with indoor pool
Beauty/Barber salon
Private Dining Room available for family gatherings
Library
Legacy from Dial Retirement Communities on Vimeo.
1020 S Scott Blvd Iowa City, Iowa 52240
(319) 341-0911
1-877-616-7329
Pricing & Availability
Map
Assisted Living & Independent Living 24 hour staffing
Assistance with personal cares at all levels with no additional charge
Medication management
Three meals served daily
FREE Unlimited scheduled transportation, Monday through Friday
Various social programs and activities
Weekly housekeeping and laundry services
State-of-the-art wellness center with indoor pool
Beauty/Barber salon
Private Dining Room available for family gatherings
Library