Find Assisted Living in Honolulu, Hawaii - Certified Senior Care Advisors
Our certified consultants will help to identify your assisted living needs, and help you through every step of the process. Our Advisors have received their Certified Senior Advisor certification to earn their expertise in Honolulu, Hawaii. Our service is 100% free to you!
---
3 Easy Steps In Finding The Best Senior Care In Your Area
Our Senior Care Consultants Will Perform:
Step One- The Assessment/Interview
Identify your loved one's care needs and preferences
Identify personal preferences/location
Identify hobbies and lifestyle preferences
identify budget preferences
Step Two- "Matching Needs & Preferences"
They will then "match" all the information from Step One and narrow down your options to 3 or 4 pre screened and CarePatrol approved care providers.
Step Three- Tour Our Recommendations
Our Senior Care Consultant can personally bring you to our recommendations for a tour (much like a realtor does) or if you would rather go by youself, we can arrange the details of your tour accordingly.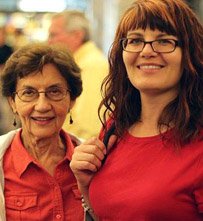 Aloha from Assisted Living Directory! I've had the wonderful opportunity to visit the beautiful city of Honolulu, and it was truly an experience to remember. Researching Honolulu's assisted living facilities for this page was great fun, and brought back lots of wonderful and warm memories!
A few things about this page, and our site: Each facility listed may be contacted directly and safely, and we've tried to include every licensed assisted living home and facility on this page. We also include and highlight helpful state/local agencies and resources to help you to further your research.
Great sources for information, help and support:
One of the best first stops for any senior, family or caregiver researching senior care and assisted living is the city and county of Honolulu's Elderly Affairs Division, which offers a wealth of information on local services and programs geared towards Honolulu's senior population.
This site has a great 'service locator' tool that will assist you in finding Alzheimer's or Dementia care, Hospice Care, Adult Day care, and much more! EAD has been the designated Area Agency on Aging (AAA) for Oahu since 1973 Intro by D. Besnette
How To Look Up Facility Inspections Reports: Honolulu Assisted Living
We also highlight a state-supported facility database for assisted living Statewide, including Honolulu!
Assisted Living Facility Options for Honolulu, HI
15 Craigside
15 Craigside Place Honolulu, HI 96817
(808) 523-7000
888-981-6827
Pricing & Availability
Map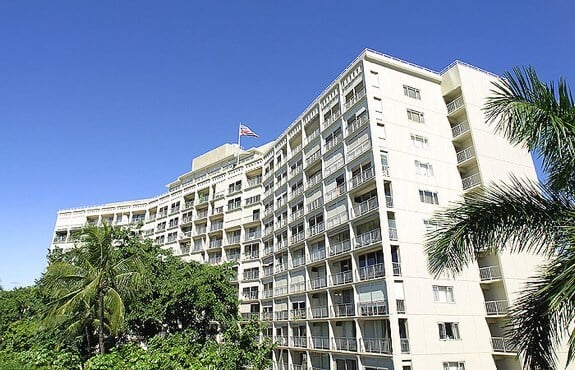 Arcadia Retirement Residence
1434 Punahou Street Honolulu, HI 96822
(808) 941-0941
888-502-2057
Pricing & Availability
Map
Arcadia-hi.org
Licensed Assisted Living
Independent Living
Continuum of Care
Skilled Nursing, Intermediate Care and Special Care
Hale Nani Rehabilitation
1677 Pensacola Street Honolulu, HI 96822
(808) 537-3371
866-666-1057
Pricing & Availability
Map
Hawaii Kai
428 Kawaihae Street Honolulu, HI 96825
(808) 395-9599
1-866-333-6550
Pricing & Availability
Map
Independent Living
Assisted Living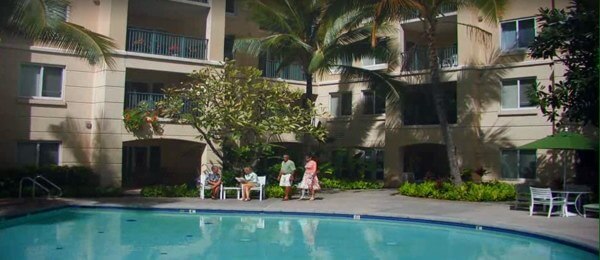 Hi'olani Care Center-Kahala Nui
4389 Malia Street Honolulu, HI 96821
(808) 218-7200
888-723-8284
Pricing & Availability
Map

Knight Victoria House
268 Panio Street Honolulu, HI 96821
(808) 373-7437
888-981-6827
Pricing & Availability
Map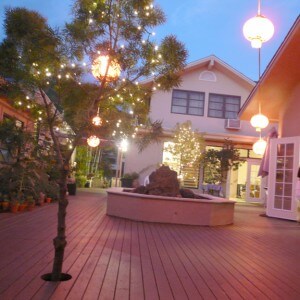 Manoa Cottage Care Home
2035 Kamehameha Avenue Honolulu, HI 96822
(808) 943-8767
877-644-2963
Pricing & Availability
Map
Assisted Living Level (ARCH)
Care Home Level (ARCH)
Nursing Home Level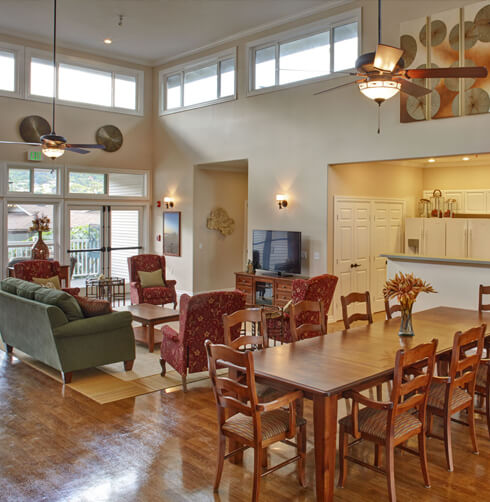 Manoa Senior Care
918 12th Avenue #1000 Honolulu, HI 96816
(808) 440-0560
888-985-4427
Pricing & Availability
Map
24 hour nursing care to each of our residents
Medication monitoring
Assistance with daily activities such as showers and any other personal care needs
A range of daily activities such as physical exercise and creative expressions
Three (3) home cooked meals and snacks
Cleaning and laundry/linen services
Transportation to and from doctor and dentist appointments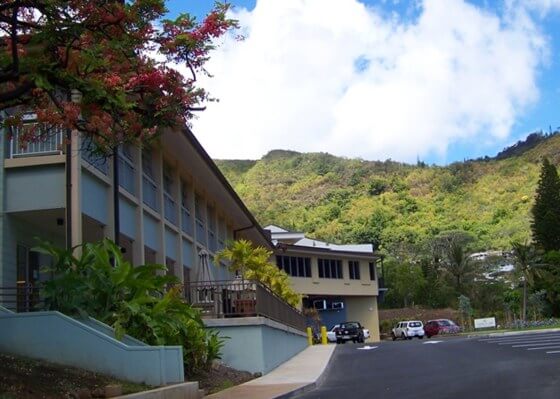 Palolo Chinese Home
2459 10th Avenue Honolulu, HI 96816
(808) 737-2555
"... a private, nonprofit, charitable organization. PCH is licensed by the State of Hawaii, Department of Health as an Adult Residential Care Home Type II (ARCH II) accommodating 50 residents."
1-877-616-7329
Pricing & Availability
Map
866-981-5725
Pricing & Availability
Website
Hale Ku'ike
95 Kawananakoa Place Honolulu, HI 96817
(808) 595-6770
"...The Standard in Memory Care"
1-866-333-6550
Pricing & Availability
Map
Philip Street Elderly Housing
1605 Philip Street Honolulu, HI 96826
(808) 949-2555
877-345-1716
Pricing & Availability
Map
The Plaza Assisted Living
918 Lunalilo Street Honolulu, HI 96822
(888) 820-2862
888-981-6827
Pricing & Availability
Map