Expert Help...If You Need It!
1-877-616-7329


Assisted Living Directory
has been in service for over
11 years
! Learn how
Our Site is Different!
Ask A Question!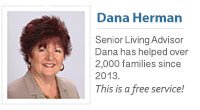 (866) 333-6550
Who we work with & why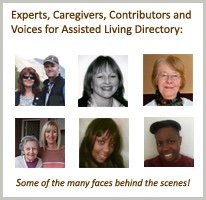 Learn something new today in
Assisted Living Directory's Blog!
Assisted Living Regulations in Texas: & Other Important Consumer Information
Texas Senior Housing Assistance: Waivers, CBA, Star+ and MFP Overview
Looking Up Facility Complaints in Texas: Ratings and Enforcement Actions [Video Tutorial]
Leave The Polite Conversation at Home: We're Talking Incontinence:
by Trish Hughes-Kreis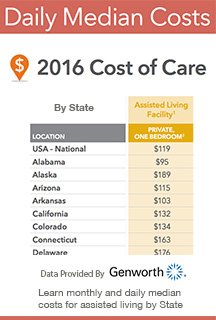 Texas Assisted Living Association (TALA):
"TALA members subscribe to a philosophy which offers cost-effective, safe, personalized and quality care; fosters resident independence and individuality; allows residents' choice of care and lifestyle; protects residents' rights to privacy; nurtures the spirit of residents with dignity and respect; and involves family, friends and the community." Website
Elder Abuse:
Report suspected abuse by calling 800-677-1116
Assisted Living Tidbits
Great questions about Holly Hall Assisted Living asked by our site visitors:
What is the age that you accept? Will you take someone who is 52 years old. If so how much is it monthly to live there? We are checking into several places.
Q: My mom has a limited income. Can your facility provide assisted living on a sliding scale?
Q: I am looking for a facility which would accommodate an elder that will be undergoing outpatient rehab from a recent stroke. I wonder if Holly Hall assisted living facility would be a good option for her?
Q: How to get the entry criteria documents for assisted living at Holly Hall?
***We haven't heard the phrase 'entry documents' very much, but most facilities do have specific criteria for admission, and it is always important to ask to get it them on paper, no matter what verbiage is used! - ALD
Q: what is the cost for your Holly Hall facility? My mother is 95 and is in good health, but needs help with bathing and meals, and needs social interaction. Can your staff provide this?
Q: I'm looking for a place for my mom who is 89 yrs. old; moving to Houston where all her children live. She's pretty independent. - Nancy
Q: I am intersted in a Tybe B Assisted living community for my mom and wanted to get pricing information. She is wheelchair bound, not incontinent, and a one person transfer. Will need help with bathing, dressing, transfers, getting from place to place, but she is pretty with it and not incontinent. - Suzanne
Don't be fooled by the Questionable Tactics used by many assisted living sites

Assisted Living Directory has a No Spam Guarantee!