Find Assisted Living in Gresham, Oregon - Certified Senior Care Advisors
Our certified consultants will help to identify your assisted living needs, and help you through every step of the process. Our Advisors have received their Certified Senior Advisor certification to earn their expertise in Gresham, Oregon. Our service is 100% free to you!
---
3 Easy Steps In Finding The Best Senior Care In Your Area
Our Senior Care Consultants Will Perform:
Step One- The Assessment/Interview
Identify your loved one's care needs and preferences
Identify personal preferences/location
Identify hobbies and lifestyle preferences
identify budget preferences
Step Two- "Matching Needs & Preferences"
They will then "match" all the information from Step One and narrow down your options to 3 or 4 pre screened and CarePatrol approved care providers.
Step Three- Tour Our Recommendations
Our Senior Care Consultant can personally bring you to our recommendations for a tour (much like a realtor does) or if you would rather go by youself, we can arrange the details of your tour accordingly.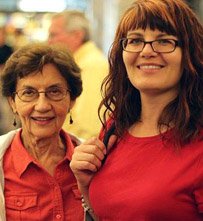 We originally decided to combine Gresham's Assisted Living Facilities with our Portland section, but we feel that Gresham has it's own unique identity and 'senior care landscape' that we now offer this page featuring Gresham's assisted living facilities. There are some great choices here, ranging from larger, nationally known 'brands' to smaller or more privately held facilities (see our facility size article, as this is an important consideration).
All of the facilities and care options listed here may be contacted directly and safely.
Additionally, we'd like to highlight Gresham's Area Agency on Aging, which is through the Multnomah County Aging & Disability Services site. This agency provides an excellent opportunity to learn about services and programs geared towards Gresham's seniors and elderly. Additionally, there's an excellent facility search tool that allows users to search for Medicaid facilities, Alzheimer's and Dementia care, levels of care (1, 2 or 3) and much more! Intro by D. Besnette
Learn Which Facilities in Gresham accept Medicaid & OHP (Oregon Health Plan)
Video Tutorial Produced by Assisted Living Directory
888-981-6827Pricing & Availability

Assisted Living & Senior Care Facilities - Gresham
1219 NE 6th St Gresham, OR 97030
(503) 674-0364
888-502-2057
Pricing & Availability
Map
Assisted Living
Deaf Services
1537 SE 223rd Ave Gresham, OR 97030
(503) 907-0200
888-981-6827
Pricing & Availability
Map
Independent Living
Assisted Living
4001 SE 182nd Ave Gresham, OR 97030
(503) 665-2496
877-644-2963
Pricing & Availability
Map
Assisted Living
Memory Care
25200 SE Stark St Gresham, OR 97030
(877) 713-2898
1-866-333-6550
Pricing & Availability
Map
T1410 NE Cleveland Ave Gresham, OR 97030
(503) 465-1404
66-apartment community, located in the heart of Gresham - offering assisted living
866-981-5725
Pricing & Availability
Map
1655 NE 18th St Gresham, OR 97030
(503) 405-7688
888-723-8284
Pricing & Availability
Map
Assisted Living
Memory Care
Additional Support
Questions about Facility Costs or Availability? 866-333-6550
Get a .pdf facilities list and a Consumer Guide for long-term care facilities - Oregon Statewide!
Oregon's ADRC Facility Search