Find Assisted Living in Fayette, Iowa - Certified Senior Care Advisors
Our certified consultants will help to identify your assisted living needs, and help you through every step of the process. Our Advisors have received their Certified Senior Advisor certification to earn their expertise in Fayette, Iowa. Our service is 100% free to you!
---
3 Easy Steps In Finding The Best Senior Care In Your Area
Our Senior Care Consultants Will Perform:
Step One- The Assessment/Interview
Identify your loved one's care needs and preferences
Identify personal preferences/location
Identify hobbies and lifestyle preferences
identify budget preferences
Step Two- "Matching Needs & Preferences"
They will then "match" all the information from Step One and narrow down your options to 3 or 4 pre screened and CarePatrol approved care providers.
Step Three- Tour Our Recommendations
Our Senior Care Consultant can personally bring you to our recommendations for a tour (much like a realtor does) or if you would rather go by youself, we can arrange the details of your tour accordingly.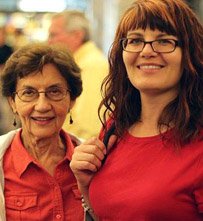 Assisted Living Directory has put together this page to provide information on Fayette's handful of assisted living facilities and senior care homes.
Unlike many other senior care sites, the facilities listed here may be contacted directly,and safely.
Additionally, we encourage you to become familiar with NEI3A - which is Northeast Iowa's Area Agency on Aging. NEI3A provides Fayette's seniors and caregivers with programs and supports such as: Respite Care; Case Management; Senior Transportation; Advocacy, and much more! Intro by D. Besnette
Fayette Assisted Living: Featured Facilities, Video Tours & Services
The Maples Assisted Living is located in scenic Northeast Iowa along the banks of the majestic Volga River. With our small, cozy 14 apartment community, we are able to provide one on one personalized service and care you desire and deserve. Our motto is: "Small town atmosphere where neighbors care for neighbors".
888-985-4427
Pricing & Availability
Learn More
Assisted Living Facility & Senior Care Options for Fayette
100 Bolger Dr Fayette, IA 52142
(563) 425-3336
866-666-1057
Pricing & Availability
Map
Additional Support
Questions about Facility Costs or Availability? 866-333-6550