Find Assisted Living in Elizabeth, New Jersey - Certified Senior Care Advisors
Our certified consultants will help to identify your assisted living needs, and help you through every step of the process. Our Advisors have received their Certified Senior Advisor certification to earn their expertise in Elizabeth, New Jersey. Our service is 100% free to you!
---
3 Easy Steps In Finding The Best Senior Care In Your Area
Our Senior Care Consultants Will Perform:
Step One- The Assessment/Interview
Identify your loved one's care needs and preferences
Identify personal preferences/location
Identify hobbies and lifestyle preferences
identify budget preferences
Step Two- "Matching Needs & Preferences"
They will then "match" all the information from Step One and narrow down your options to 3 or 4 pre screened and CarePatrol approved care providers.
Step Three- Tour Our Recommendations
Our Senior Care Consultant can personally bring you to our recommendations for a tour (much like a realtor does) or if you would rather go by youself, we can arrange the details of your tour accordingly.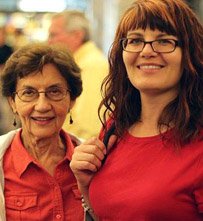 Assisted Living Directory has updated this page to list the licensed assisted living facilities and programs located within Elizabeth, NJ. Keep in mind, since Elizabeth is a part of a much larger metro/urban area, there are many more facilities just outside Elizabeth.
About this page: The facilities listed here may be contacted directly, and safely (unlike many other senior care sites). We want this page to offer useful facility information, as well as trusted ways for you to get additional help, should you need it!
Elizabeth, which is in Union County, fortunately has solid and easily accessible senior services - all aimed to help seniors, as well as their families, and caregivers who look out for them.
**A great first place to start for senior/aging information for Elizabeth and Union County is the Division on Aging, which exists to help plan, implement and coordinate a wide number of services geared towards local residents over 60.
Whether you, or a senior or retired loved one is fortunate to live at home independently, or within one of the county's numerous assisted living environments, or other care settings, rest assured that support and assistance are available to you through the County, or through the City of Elizabeth's local Office on Aging. Intro by D. Besnette
[Video] Elizabeth, NJ Assisted Living: Consumer Reports & Guides
Video Produced by Assisted Living Directory
We quickly highlight THREE excellent and comprehensive guides and consumer reports for assisted living & long-term care in Elizabeth and Union County.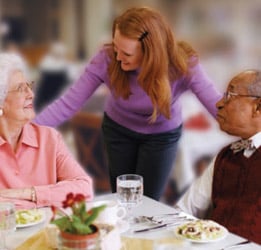 1155 East Jersey Street Elizabeth, NJ 07201
Capacity/Beds: 120
(908) 352-9200
877-345-1716
Pricing & Availability
Website
Map
Amber Court of Elizabeth, LLC Assisted Living Residence A sampling of services and amenities include:
Located in the thriving downtown area of Elizabeth
Close to many conveniences - restaurants, shopping & much more!
Personal Care assistance
Medical supervision
Cozy library with ample reading material
Beautiful and spacious main lobby
Three delicious meals served daily in our beautiful dining room, plus snacks
24-hour supervision by expertly trained staff
Basic Services Included with monthly rental fee
Three delicious meals served daily in our beautiful dining room, plus snacks
All food service is supervised by a Registered Dietician
Full schedule of activities and events
Basic Housekeeping
Personal Laundry ServiceOnsite Medical Services by Board Certified Physicians, specializing in gerontology
24-hour supervision by expertly trained staff
Around the clock safety and security
Cable and Telephone services are available as options

1048 Grove Street, Elizabeth, NJ 07202
Facility Type: Long Term Care Facility
License Number: 62007X
Long Term Care Beds: 102
"Elizabeth Nursing and Rehab provides respite care for family caregivers for vacations or other obligations"
Phone: (908) 354-0002
1-877-616-7329
Pricing & Availability
Map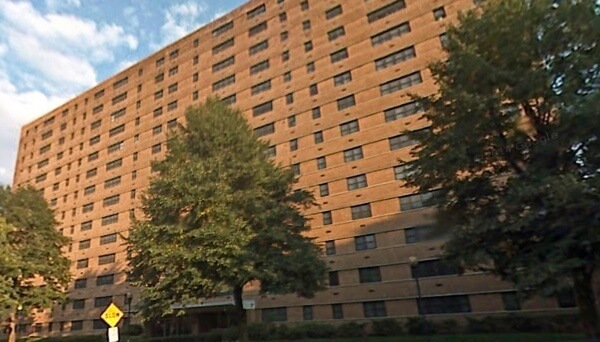 225 W Jersey Street Elizabeth, NJ 07202
Long Term Care Beds: 200
(908)353-1220
866-315-1354
Pricing & Availability
Map
456 Rahway Avenue Elizabeth, NJ 07202
(908)354-1300
Long Term Care Beds: 128
888-502-2057
Pricing & Availability
Map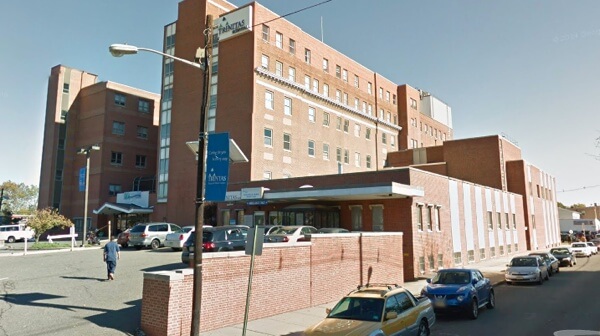 655 East Jersey Street Elizabeth, NJ 07206
Long Term Care Beds: 120
(908)994-7050
866-981-5725
Pricing & Availability
Map
Additional Support
Assisted Living Directory has worked closely with a talented, compassionate group of senior care advisors and experts for over 10 years!
These same folks are available to help take a lot of the research and legwork off of your plate to help you to find the best assisted living or memory care options for you, based on what you need and can afford - in Elizabeth and beyond.
The staff of Assisted Living Directory has used this same service to find care for our own families, and it was truly wonderful, and incredibly helpful.
Best of all, there's no charge, ever! We've helped 1000's of families over the years. We look forward to helping you!
888-723-8284Pricing & Availability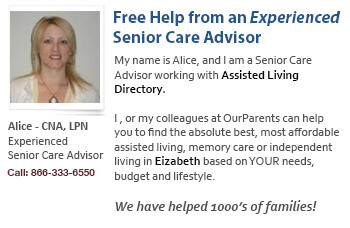 2nd Home Elizabeth, LLC - Adult Day Health Services Facility
420-432 North Broad Street Elizabeth, NJ 07208
(908)436-0018
Daybreak Adult Daycare At Elizabeth
712 Newark Avenue Elizabeth, NJ 07208
(908)353-3530
Elizabeth Senior Center
618 Salem Avenue Elizabeth, NJ
(908) 354-7431
Home Sweet Home Adult Day Care Center
550 North Broad Street Elizabeth, NJ 07208
(908)994-0050