Learn Facility Availability:
1-866-333-6550


Assisted Living Directory
has been in service for over
11 years
! Learn how
Our Site is Different!
Learn something new today in
Assisted Living Directory's Blog!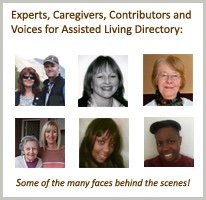 Ask A Question!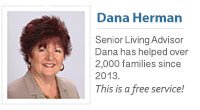 (866) 333-6550
Who we work with & why
Keep up with our future videos! 253,000 + views and counting!

Learn about Georgia's Assisted Living Regulations - & How You Can Get A Copy!
How Georgia Defines Assisted Living - Each state can be quite different!
How To Maintain A Positive Attitude as a Caregiver - [Video]
A Recommended Senior Services Database for Georgia - Trustworthy & Statewide
Paying For Senior Care in Georgia using CCSP - A Medicaid Waiver Program
Get A Copy of the CCSP Brochure - In A Printable .PDF Format
What A Room In A Smaller Residential Care Home Looks Like - [Photos]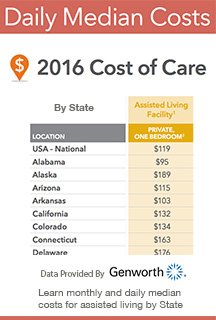 Assisted Living Association of Georgia (ALAG):
Phone: 770-489-1440
Elder Abuse:
Report suspected abuse by calling 800-677-1116
Popular Help Pages:
Why Is Assisted Living So Confusing?

Personal Care Homes vs. Assisted Living:
'The terms "personal care home" and "assisted living" are synonymous. The number of states that use the
term assisted living has increased significantly in the past two years, and there is wide variation among the
states in how the term is defined. The State of Georgia uses the term Personal Care Homes.'
Assisted Living Tidbits
We've seen some good questions come through to Elaine's Personal Care Home Assisted Living, which can serve as examples of the types of questions that you and your family might ask:
My name is Ruby and i have called to schedule a visit for Saturday at 2pm. I just need some suggestions of what is appropriate to bring for the elderly and if we can sing a couple songs as a band, will that be tolerated? Please send me extra information regarding a visit.
Do you provide care that is covered by medicaid or medicare? What do you need to know to see if we qualify. She is a hispanic lady age 93 and is a rehab center in Buford and need to move to a more attentive care facility.
Q: Do you have any beds available at Elaine's PCH for a woman, no cognitive problems, post stroke, minimal care needed. - Nancy
Q: Wanting to know if you accept Source waiver for residents as their only income, pricing , etc - Kimberly
Q: Do you have any private rooms available & are you able to take a resident with a feeding peg tube,
Thank You - Terri
Don't be fooled by the Questionable Tactics used by many assisted living sites

Assisted Living Directory has a No Spam Guarantee!