Assisted Living Facilities & Senior Care Options - Edison
Join our Google+ Community & Discussion Group!
Learn More

Brighton Gardens of Edison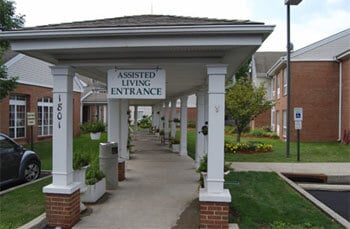 Nursing and Rehabilitative Care and Assisted Living Assisted Living


Alzheimer's & Memory Care


Skilled Nursing


Hospice Relationships


Short term Stays
1801 Oak Tree Road
Edison, NJ 08820
Capacity/Beds: 118
(732) 767-1031



Website/Community Page


Map

Whispering Knoll Assisted Living

62 James Street
Edison, NJ 08820
Capacity/Beds: 126


Assisted Living


Alzheimer's Care
(732)744-5541



Map

Heritage At Clara Barton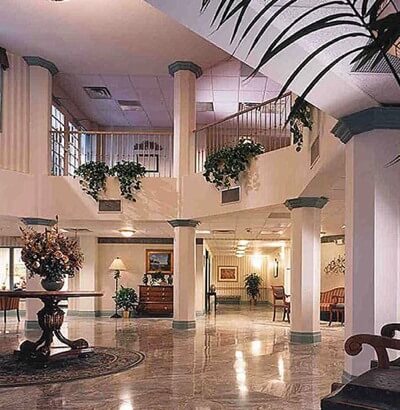 1015 Amboy Avenue
Edison, NJ 08837
Capacity/Beds: 98


Assisted / Senior Living


Independent Living
(732) 225-5990



Map

Assisted Living Programs (ALP's) in Edison, New Jersey
**Note - Assisted Living Programs (ALP's) differ from Assisted Living Residences (ALR) in New Jersey. ALR's are "facilities" that provide apartment-style housing and common dining areas. ALP's are programs of in-home personal care and health-related services that are intended especially for residents of subsidized housing buildings. An ALP is not a separate facility.
Heritage at Clara Barton
1015 Amboy Avenue
Edison, NJ 08837
(732)225-5990
Assisting Hands of Central New Jersey
We provide in-home personal care, meal preparation, companionship and case management services to seniors and others needing non-medical assistance.
Assisting Hands Home Care® grew out of a desire to provide seniors, and others needing non-medical assistance at home, with the option that most people prefer - to remain independent, safe and comfortable in their own homes.
Assisting Hands® is a home care franchise company that emphasizes exceptional customer service and highly personalized in-home care to meet the needs of our clients
Additional Support
Township of Edison Senior Services
(732)-248-7345
Learn About Affordable Assisted Living & Memory Care - Edison

---

Assisted Living Directory works with senior care advisors that will help you to sort through the many options for senior care in Edison, or anywhere in Alabama. Our advisors work closely and personally with facilities so that they may provide you with accurate information about each facility, and to make informed and educated recommendations to you and your family.

Our advisors can help you to find assisted living in Auburn, and are able to:

• Recommend facilities based on safety records or citations

• Make facility recommendations based on services, care, and amenities provided

• Offer a list of available facilities that match your budget, or that accept the insurance that you carry

• Facilitate introductions to facility owners and staff, and set up appointments and tours.

• Work with family members who are out-of-state (or city) to place a loved-one into a care environment in Edison.

• Do research regarding levels of care provided, and other services.

• Inform you of any discounts for assisted living that may be available.

There is no obligation, and no cost to use the services provided by our Assisted Living Locator service for Edison. We look forward to assisting you and your family!
Get the Middlesex County Resource Directory - A comprehensive, free .pdf guide for aging/assisted living services and programs county-wide, including Edison!
Edison Senior Center
2963 Woodbridge Avenue
Edison, NJ 08837
(732) 248-7345
Assisted Living Facilities, Senior and Long Term Care in Edison, New Jersey (NJ)