Find Assisted Living in Eastpointe, Michigan - Certified Senior Care Advisors
Our certified consultants will help to identify your assisted living needs, and help you through every step of the process. Our Advisors have received their Certified Senior Advisor certification to earn their expertise in Eastpointe, Michigan. Our service is 100% free to you!
---
3 Easy Steps In Finding The Best Senior Care In Your Area
Our Senior Care Consultants Will Perform:
Step One- The Assessment/Interview
Identify your loved one's care needs and preferences
Identify personal preferences/location
Identify hobbies and lifestyle preferences
identify budget preferences
Step Two- "Matching Needs & Preferences"
They will then "match" all the information from Step One and narrow down your options to 3 or 4 pre screened and CarePatrol approved care providers.
Step Three- Tour Our Recommendations
Our Senior Care Consultant can personally bring you to our recommendations for a tour (much like a realtor does) or if you would rather go by youself, we can arrange the details of your tour accordingly.

There are a handful of residential assisted living/adult foster care homes in Eastpointe, which are listed on this page.
Important note - Facilities may be contacted directly, and safely (unlike so many other senior/assisted living sites out there). Assisted Living Directory will also always list helpful state and local resources to help you with your research.
For Eastpointe, we recommend that you become familiar with the Area Agency on Aging for Eastpointe, AAA1B, which offers numerous services and supports to Eastpointe's seniors and families. Services may include caregiver support, information and assistance, meal delivery, home care support (which can be useful to seniors who are in the 'transition' process to assisted living) and much more.
We also recommend that you look at our Detroit assisted living page, for numerous other facility options nearby.Intro by D. Besnette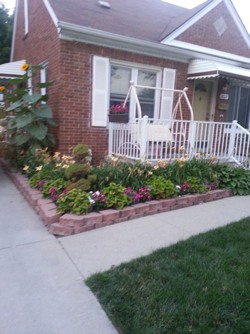 Eastpointe, Michigan - Currie Residential Care
Currie Residential Home Care is a small Adult Foster Care Family Home Liscensed by the Bureau of Children and Adult Liscensing. We service the needs of both men and women 55 years of age and older who may be suffering from Alzheimers, Dementia, Congestive Heart Failure, Stroke, Diabetes, etc., and are unable to live alone. Our residents are provide with assistance of daily living based on their individual needs.
866-315-1354
Pricing & Availability
Learn More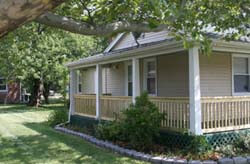 Eastpointe, Michigan - A Home Away From Home!
The Louise Gordon Centers 2
22210 Kelly Rd
Eastpointe, MI 48021
1-866-333-6550
Pricing & Availability
Learn More
Additional Senior Care Options for Eastpointe
Caring & Sharing Assisted Living
15639 Juliana Ave Eastpointe, MI 48021
(586) 879-6803
Availability/Pricing: (866) 315-1354
866-666-1057
Pricing & Availability
Map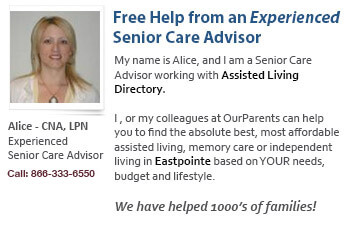 (888) 981-6827Pricing & Availability

**Worth Checking Out: The State of Michigan's Department of Human Services offers a robust and comprehensive facility search tool with a comprehensive database of assisted living, adult foster care, homes for the age, and memory care facilities statewide!