Learn Facility Availability:
1-866-333-6550


Assisted Living Directory
has been in service for over
11 years
! Learn how
Our Site is Different!
Learn something new today in
Assisted Living Directory's Blog!
Ask A Question!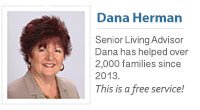 (866) 333-6550
Who we work with & why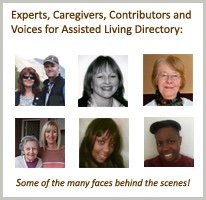 An Overview of Nevada's Assisted Living Regulations: Including How To View and Get A Copy!
NV Assisted Living Waiver: Learn About Nevada's Program
The Assisted Living Decision: Getting The Timing Right!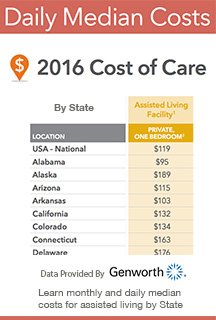 Nevada Health Care Association
"To promote public health and welfare for better long term care among health care facilities is Nevada. " Website
Elder Abuse:
Report suspected abuse by calling 800-677-1116
Popular Help Pages:
Facility Questionnaire - A Printable (.pdf) of Important Questions To Ask Facilities
Assisted Living Definition & Description [Video]
Sanitation In Facilities - Regulations, Staff Training and Reporting
Keep up with our future videos! 253,000 + views and counting!
Great Assisted Living Questions:
Q: My father needs assisted living care he is on a very limited income receives social security and has Medicare and Insurance Supplement. Would he be able to afford you facility? - Marci
***It is always advisable to check with each state's Department of Health, or Department of Aging to see if there are any additional waivers or programs available to assist you in paying for care for yourself, or a loved-one. - Assisted Living Directory
Q: Could you send me information on pricing My parents are independent as of now but may need a place that can provide extra care in the future. - Kathy
Q: Looking for somehwere for my Dad on a limited income of $2200/month. - Brenda
Q: Do residents do their own laundry at your facility and are residents charged for beauty shop services? - Karen
***Great questions to ask when considering any facility. Costs for care can vary greatly, and some facilities charge a flat fee, while others tack on extra fees for additional services. - ALD
Q: Do you provide linens and dishes? - Mary Ellen
Q: Please tell me what your monthly rates are and do you accept Nevada Medicaid? I am interested in moving to the LV area to live in an ALF. I am currently living in a LTC in Ely, NV - Deanna
Q: Along with services offerred. We are looking for a facility in/around Las Vegas for our stepfather who is disabled from a stoke he had 13 years ago. - Cheryl

Don't be fooled by the Questionable Tactics used by many assisted living sites

Assisted Living Directory has a No Spam Guarantee!