Expert Help...If You Need It!
1-877-616-7329


Assisted Living Directory
has been in service for over
11 years
! Learn how
Our Site is Different!
Learn something new today in
Assisted Living Directory's Blog!
How To Look Up Facility Administrator Citations - Rhode Island
An Overview of Rhode Island's Assisted Living Regulations - & How To Get A Copy!
Learn About Rhode Island's Medicaid Waiver Programs - Including PACE, HCBS, & Global Waiver
Learn About Housing for Low Income Seniors - The State Oversees 20,000 units!
Smoking In Assisted Living Facilities: The Debate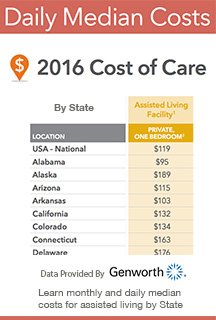 Rhode Island Assisted Living Association :
"To represent the interests of the assisted living industry in Rhode Island, including the residents, families, owners, developers, administrators, staff, and suppliers of services and to advocate for the highest level of independence and quality of life for the residents." Website
Elder Abuse:
Report suspected abuse by calling 800-677-1116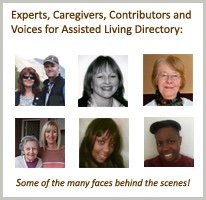 Ask A Question!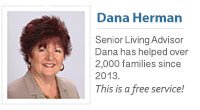 (866) 333-6550
Who we work with & why
Keep up with our future videos! 253,000 + views and counting!
Popular Help Pages:
Facility Questionnaire - A Printable (.pdf) of Important Questions To Ask Facilities
Assisted Living Definition & Description [Video]
Sanitation In Facilities - Regulations, Staff Training and Reporting
Great questions and comments that we have received about Darlington Memory Lane:
Q: Hi I was wondering if your were hiring for cna's in your North Providence location thank
You - Jennifer
***Assisted Living Directory has tips on how to get a job as a caregiver or nurse.
Q: I am interested in information for my mother regarding assisted living. She has dementia & although may not be ready to make a transition now it is in her future unfortunately. She is only 64 years old. - Dorene
Q: I am considering an assisted living facility for my mother and your facility was recommended to me. Initially, my concern is the cost, and whether or not we will be able to afford it. I would appreciate if you could let me know the cost for your facility. - Carlton
Q: My mom is 85, no chronic illnesses, has dementia, is "pleasantly confused" Prefers to stay in her room, does not wander. Is currently at another assisted living. Has applied for Medicaid, cannot stay there as they do not have a room. May I discuss with you? - Sally
Q: Do you accept Medicaid? If not,what is the private pay amount per month? I would like to schedule a visit with regards to my mom who is 90, has Alzheimers, but is still quite self-sufficient in her daily care. - Mary
Q: Do you take people on the Medicaid Waiver? Mom has dementia, is currently at another facility in Middletown. I want to move her closer to me as I live in Providence. She is 91 years old. - Margie
Q: Do you accept Medicaid Waiver and Medicaid Waiver pending memory care? - Kelly
Don't be fooled by the Questionable Tactics used by many assisted living sites

Assisted Living Directory has a No Spam Guarantee!