Learn Facility Availability:
1-866-333-6550


Assisted Living Directory
has been in service for over
11 years
! Learn how
Our Site is Different!
Learn something new today in
Assisted Living Directory's Blog!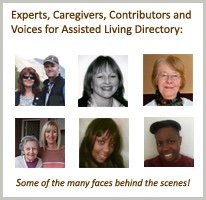 Learn About Michigan's Assisted Living Regulations - & How To Get A Copy!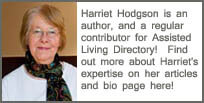 Costs & How To Pay For Assisted Living - What Do Medicare & Medicaid Cover?
How To File A Complaint Against A Facility - Statewide for Adult Foster Care Homes / Assisted Living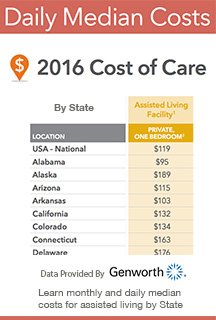 Michigan Assisted Living Association:
"The leader in advocacy, education, and resources for providers."

Tel: 800.482.0118
Elder Abuse:
Report suspected abuse by calling 800-677-1116
Ask A Question!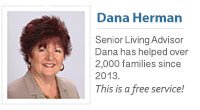 (866) 333-6550
Who we work with & why
Keep up with our future videos! 253,000 + views and counting!
Great questions and comments we have received about Daniela's Place
Q: Hello Daniela, I am looking for a place for my mom. She is in Marywood in Livonia. And should be released by the end of the month. Mom can no longer live by herself. I also live in Northville in Highland Lakes. Please give me a call. Thank you. - Mary
Q: Hi. I visited your home a few months ago. Would you refresh my memory. How many residents are you equipped to have and how many do you have now? - Janice
Q: Hello. Do you take medicaid. Do you have any openings? My sister sustained a brain injury last year and is unable to live independently due to physical injuries and some lingering cognitive issues. Do you only have seniors? - Jennifer
Q: Do you accept SSDI PAYMENT? - Susan
Q: Hello, My mother has frontal lobe dementia. She forgets to take her medicines. She is a fall risk. She is incontinent. She loves her bingo, crocheting, knitting, cross-stitching.
Her income is $2026 a month. She has Medicare, Blue Cross/Blue Shield and just got approved for Medicaid.
Are you able to accommodate her? I have to limit my time for visits to places she'll be able to go to. I have 7 days to find my mother a place to live in an Assisted Living environment. So time is of the essence. She is to be released from Notting Hill in West Bloomfield on May 18.
Please let me know and I can visit in the next day or two.
Thank you for your time.
- Steve
Don't be fooled by the Questionable Tactics used by many assisted living sites

Assisted Living Directory has a No Spam Guarantee!