Learn Facility Availability:
1-866-333-6550


Assisted Living Directory
has been in service for over
11 years
! Learn how
Our Site is Different!
Learn something new today in
Assisted Living Directory's Blog!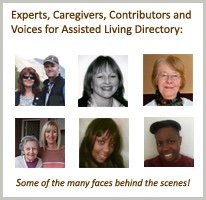 Ask A Question!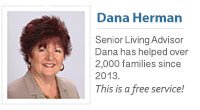 (866) 333-6550
Who we work with & why
Keep up with our future videos! 253,000 + views and counting!
How To Learn Daily Rates for Assisted Living Facilities in Maryland

Learn About Maryland's Assisted Living Regulations
Learn About Maryland's Medicaid & Elderly Waivers
Using Maryland Access Point to Find Assisted Living
Our Top Advice for Anyone Searching For Assisted Living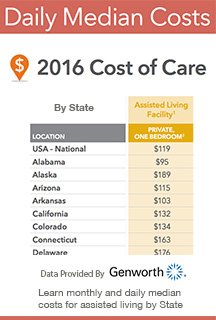 Levels of Care in Maryland:
Maryland classifies care into several categories: Level 1: Low Level of Care; Level 2: Moderate Level of Care; Level 3: High Level of Care and Level 3+: For Specific Patients.
Maryland Health Care Commission:
Guide to assisted living facilities website - MHCC is the state agency responsible for developing the Assisted Living Guide. Phone: 334.262.5523
Elder Abuse:
Report suspected abuse by calling 800-677-1116
Popular Help Pages:
Assisted Living Tidbits
Questions that we have received about CRcare and assisted living that may serve as examples of the types of questions you may consider asking facilities that you are interested in for yourself or a loved one:
Do you have staff that are knowledgeable& have cared for dementia patients?
Hello I am inquiring about your rate/costs per month for service and how the enrollment and entrance process is determined.
Are you accredited by any certain agency like CARF?
I am looking for placement for a relative that is 69 years old, with recent bilateral BKAs. Can you give me a ball park estimate of what monthly costs for him might be? He is unable to do very much other than feed himself. He is currently wearing diapers but does use a urinal.
Q: I was wondering what the cost of your CRcare facility is monthly? I am looking to place my grandmother into an assisted living. She is able to walk with a walker, she is using incontinence products(depends), has the beginnings of dementia, and is taking several different medications. - Richard
Q: How large is you facility?
Can you handle Level 3 (89 yo female), that needs assistance with eating, toileting, walking, transitioning between sitting, standing, laying down?
Private or semi-private rooms? - Rick
Don't be fooled by the Questionable Tactics used by many assisted living sites

Assisted Living Directory has a No Spam Guarantee!