Corpus Christi - Assisted Living Facilities & Residential Care Options
List Your Facility - Any licensed facility in Corpus Christi may list on this page!
See a 'Street View Photo' of facilities below that have a 'map' link!
***Additional video tours appear in this section!

Join our Google+ Community & Discussion Group!
Learn More
Homewood at Corpus Christi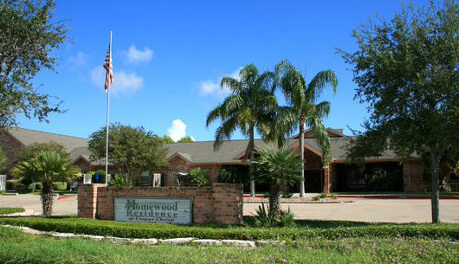 6410 Meadowvista Drive
Corpus Christi, TX 78414
(866) 334-4365


Independent Living


Assisted Living


Supportive Services
A Brookdale Senior Living Company
Map

Garden Estates of Corpus Christi
[An intereting and entertaining slideshow video of Garden Estates]
2709 Cimarron Boulevard
Corpus Christi, TX 78414
(361) 980-8200
* Bed count: 97
Map

Harbor Place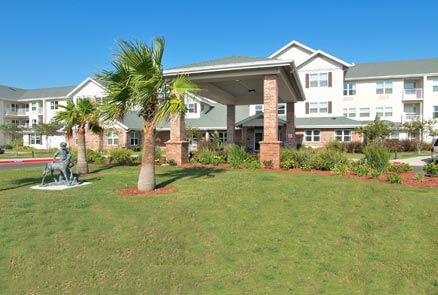 5518 Lipes Boulevard
Corpus Christi, TX 78413
(361) 986-0655
Map

Holmgreen Center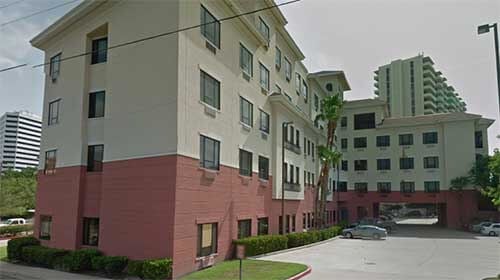 317 North Tancahua Street
Corpus Christi, TX 78401
(361) 887-2000
* Bed Count/Capacity: 90
Map

Jmj Senior Citizen Group Home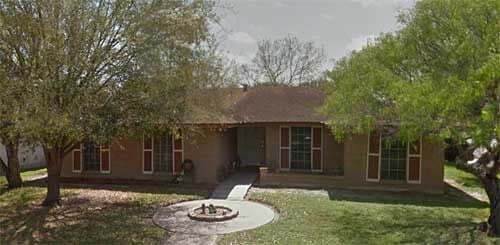 4301 Key West
Corpus Christi 78411
(361) 334- 7460
Bed Count: 7
Map

Trinity Towers - A Brookdale Senior Living Community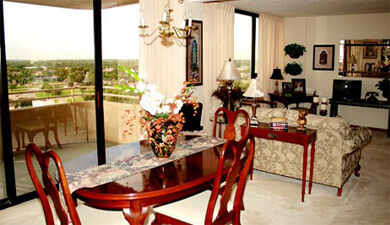 Levels of service available at Trinity Towers: Independent Living


Assisted Living


Alzheimer's & Dementia Care Community


Skilled Nursing Care

Trinity Towers
101 North Upper Broadway
Corpus Christi, TX 78401
Phone: (866) 882-4504
Map

Trisun Care Center Corpus Christi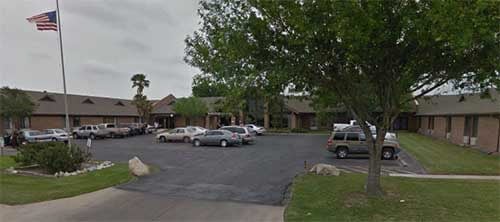 202 Fortune Drive
Corpus Christi, TX 78405
(361) 289-0889
* Bed Count: 66
Map

Villa of Corpus Christi South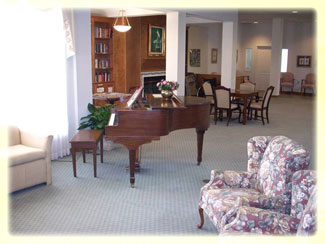 4834 Yorktown Boulevard
Corpus Christi, TX 78413
(361) 991-3252


Three delicious homemade meals daily


Special diet and menu options


Medication assistance and health assessments


Communication with resident's physicians


Nurse and nursing assistant on call 24 hours


Attendants on duty 24 hours


Mealtime reminders and escorts


Assistance with hygiene, grooming, dressing, meals, and special needs


Weekly Housekeeping, linen and laundering service


Maintenance service


Podiatrist makes house calls every three months
* Bed Count: 96
Map

Mount Carmel Home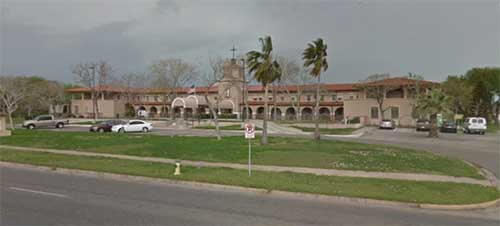 4130 S Alameda St
Corpus Christi 78411
(361) 855- 6243
Bed Count: 60
Map

The Esplanade Assisted Living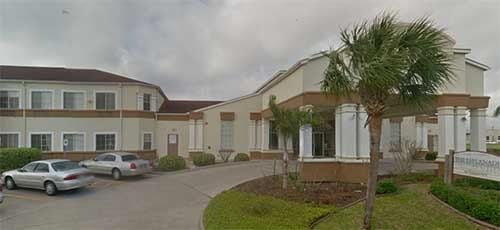 5813 Esplanade Dr
Corpus Christi 78414
(361) 991- 9600
Bed Count: 56
Map

Villa Residential Care Of Corpus Christi Northwest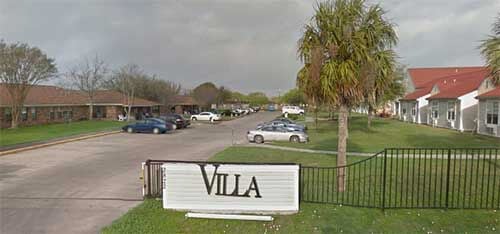 2822 Robby
Corpus Christi 78410
(361) 242- 9446
Bed Count: 16
Map

Affordable Quality Care Assisted Living
9241-B Spid
Corpus Christi 78418
(361) 937- 0037
Bed Count: 16

Additional Support & Senior Centers
***Learn how to look up facility complaints throughout Texas, including Corpus Christi - and see how each facility fares against the Texas state average!
Senior Centers:
Broadmoor
1651 Tarlton
361-888-7012

Ethel Eyerly
645 Graham
361-937-3218

Garden
5325 Greely
361-980-9354

Greenwood
4040 Greenwood
361-826-1368

Lindale
3135 Swantner
361-854-4508

Northwest
9725 Up River Rd.
361-241-3956

Oveal Williams
1414 Martin Luther King
361-887-7633

Zavala
510 Osage
361-882-1149
Assisted Living Facilities, Senior and Long Term Care in Corpus Christi, Texas (TX)