Questions that we have received about Christopher Heights and assisted living that may serve as examples of the types of questions you may consider asking facilities that you are interested in for yourself or a loved one:
Is there a waiting list (and if so, approximately how long) for new residents? What is the approximate monthly cost (maximum) for a single person with financial resources?
Can I please be sent information or a brochure regarding your services and fees in the Marlborough facility: I am in the process of looking for assisted living for my 89 year old mother.
I have a client who has resided at Milton Health Care since 4/09. She has a 13 year old son in DCF custody due to her needing assistance. I am looking to help her find an assisted living facility. In addition to that I promised I would inquire whether her son, who has a seizure disorder among other things, could reside with her. He requires minimal care.
Do you have visiting hours? If so, when? What are the rates for assisted living, and is Christopher Heights a nursing home or assisted living?
How much does your facility cost per month and are you subsidized by medicare.
My parents live in Leicester. They are 84 and 86 years old, and still live in their home. They have difficulty taking care of themselves, and we, the family, know that it is not in their best interests to be isolated in a rural home that is not close to any amenities.
Can you tell me about how long the waiting period is at Christopher Heights?
Other questions received about this facility:
I am a certified activities director for memory care. I am seeking a full-time activities director position. I have over 20 years experience and I have a thorough understanding of every aspect within healthcare and day programs/organizations. If in the near future you are looking for an activities director please keep me in mind. I will be sending my cover letter along with my information.
Q: Whittier rehab hospital gave me your name for my 81 yr old wheelchair bound father. He has dialysis 3 times per week but mentally he is very sharp. Can my brother and I set up a tour of your facility?
***It is a good idea to consider taking a trusted family member on tours of facilities - as a '2nd opinion' - ALD
Q: Does Christopher heights have a secure memory unit? - Susan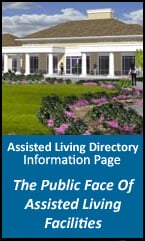 ---
Subscribe
Don't be fooled by the Questionable Tactics used by many assisted living sites
Assisted Living Directory has a No Spam Guarantee!