Additional Senior Care Options
Join our Google+ Community & Discussion Group!

Allzwell Assisted Living Center
130 Great Bridge Blvd
Chesapeake, VA 23320-3902
(757) 436-2109

Dominion Village At Chesapeake
"For 19 years, Dominion Village at Chesapeake has provided residential assisted living and Alzheimer's / dementia care to the Chesapeake area. "
Services and care options offered:



Assisted Living


Outpatient Rehab


Alzheimer's Care


24-hour certified nursing assistance

2856 Forehand Dr
Chesapeake, VA 23323-2006
(757) 487-9400
Website
Sentara Village - Chesapeake Assisted Living Facility
"A 106-unit assisted living facility opened in October 1987. The facility offers assisted living care and private rooms. An outdoor enclosed courtyard offers residents a secure environment to relax outside. It has been recognized by the Virginia Health Care Association for its quality activity programs."
778 Oak Grove Rd
Chesapeake, VA 23320-3728
(757) 261-4050


Chesapeake Place Assisted Living & Alzheimer's Care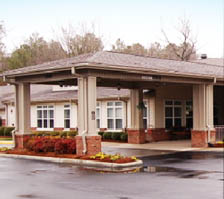 "Chesapeake Place is an Assisted Living and Memory Care community. Our goal at Chesapeake Place is to enrich the daily lives of our senior residents by providing an environment that stimulates them physically, mentally, and emotionally."
Services and care options offered:



Assisted Living


Memory Care


Respite Care

1508 Volvo Pkwy
Chesapeake, VA 23320-8293
(757) 548-4795
Website
Other Relevant Senior Services for Chesapeake, Virginia
City of Chesapeake Senior Programs
(757) 962-5828
Chesapeake Senior Citizens Center
100 Outlaw St
Chesapeake, VA 23320-6345
(757) 382-2330
Port Lock Senior Center
1114 Freeman Ave
Chesapeake, VA 23324-1452
(757) 545-9639
Virginia Department for the Aging
"The Virginia Department for the Aging fosters the independence and well-being of older Virginians and supports their caregivers through leadership, advocacy and oversight of state and community programs, and guides the Commonwealth in preparing for an aging population."
Local Phone: :(804) 662-9333
Website
Visiting Angels Senior Home Care
640 Independence Pkwy
Chesapeake, VA 23320
(757) 312-8651
Assisted Living Facilities, Senior and Long Term Care in Chesapeake, Virginia (VA)