Learn Facility Availability:
1-866-333-6550


Assisted Living Directory
has been in service for over
11 years
! Learn how
Our Site is Different!
Learn something new today in
Assisted Living Directory's Blog!
ALTCS and Arizona Assisted Living: Our Survey of Arizona Facilities & How To Find Providers That Accept ALTCS
Learn About Arizona's Assisted Living Regulations: & How To Get A Printable Copy!
3 WAYS TO FIND SMALL-TOWN/RURAL ASSISTED LIVING IN ARIZONA: Comprehensive State Lists & Data
Our Top Advice for Anyone Searching For Assisted Living
How To File A Complaint Against A Care Facility in AZ: Quickly & Anonymously
Facility Inspections & Citations - Arizona
The 10 Most Common Cited Deficiencies: Arizona Facilities Statewide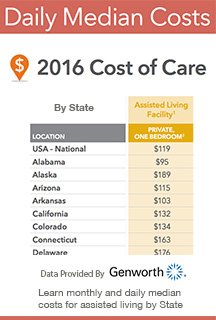 Arizona Assisted Living Homes Association (AALHA):
Phone: 1-888-400-9044
P.O. Box 21752
Mesa, AZ 85215
Elder Abuse:
Report suspected abuse by calling 800-677-1116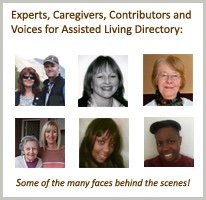 Local Arizona Senior Care Help

Hello, My name is Nita I am a certified and local senior care advisor. I am based in Arizona, and I am here to answer your questions!
1-877-687-4988
(A Free Service)

Who we work with & why
Assisted Living Tidbits
Some examples of great questions we have received about Central assisted living in Phoenix:
I need to relocate my mother on or about 4/1/11and am interested in learning more about your facility. Semi-private would be acceptable. Thanks!
Hello. I am looking for an assisted living home for my mother. She is 75, self administers her meds, but needs help with her shots. She is mentally alert and physically active. Likes to take walks and chat with friends. My job does not allow me to live here year round and I am uncomfortable being away for months at a time and leaving her in the house alone. Could you give me an idea of the costs involved and availability?
Q: I would lIke to know if you accept ALTCS as my mother has been approved and is in Hospice ...and does in fact need assistance with being in and out of bed, using a life to move her, I am out of state and am in need of healthy care for her. Please advise if you might be able to assist me in this process. - Beth
Q: Looking to relocate my father from current Assisted Living to something closer to our home. Do you have private rooms with private bathrooms? Do you accept ALTCS? - Barb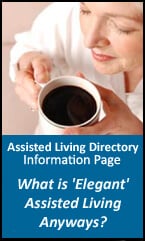 Don't be fooled by the Questionable Tactics used by many assisted living sites

Assisted Living Directory has a No Spam Guarantee!