Learn Facility Availability:
1-866-333-6550


Assisted Living Directory
has been in service for over
11 years
! Learn how
Our Site is Different!
Learn something new today in
Assisted Living Directory's Blog!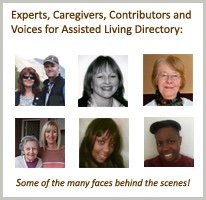 Ask A Question!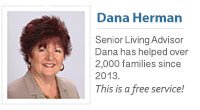 (866) 333-6550
Who we work with & why
Utah's Assisted Living Regulations - & Administrative Code
Find Assisted Living in Utah - Learn How Using Trusted, State-Sponsored Data
Watching An Aging Parent Die Remotely - A personal story about end-of-life
6 Moving Tips for Busy Caregivers - From A Caregiver Who Recently Moved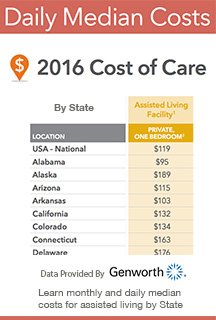 Facility Types & Levels of Care - Utah
Learn about the different types/levels of senior care facilities in Utah, and their definitions
Elder Abuse:
Report suspected abuse by calling 800-677-1116
Assisted Living Tidbits
We have received numerous questions and comments about Canyon Breeze, and assisted living. These questions can serve as examples of the types of questions you might ask the facilities you are interested in:
I am considering relocating from another city sometime within the next 2-5 years. I am seeking a dry climate, like can be found in the Orem area. I need approximately 2 bedroom space, access to pain management specialists. I am self sufficient at this time. Price is a concern. Please send literature or a brochure with price listings.
Is there currently space available for a man and wife together in Level 2 assisted living? I would like more information about your facility.
I am researching assisted living residences for my father and wondered at the cost of your facility. He just should not be living totally alone in his own home anymore.
What are your rates? How do I set up a tour with my father? Is there a waiting list?
is your facility Medicaid approved? How much does it cost? My mom has dementia.
We are wondering what the cost is, our father is a veteran, what services are available for him?
Mother is 94 and living alone has become more difficult for her. She has lived in Orem for almost 20 years and most of the family is near by. I would like more information on costs and services.
Are utilities included? You are probably going to be flooded with the same questions. There are 7 of us and we are hoping Canyon Breeze assisted living is going to be a good fit for our parents.
My mother is currently in a facility in another city. Looking for a lot more one on one care. I am a private pay client and want the best for my mother! Please call me with prices. She needs 24 hour care, just a bit (a lot) more care than i am seeing at her currant residence. Also need help with a caring physician.
I have an aunt, in her 80's, very lucid but frail. I'm her only family but I cannot take her of her. Where are the definitions of level 1 and level 2? What is the price for the levels?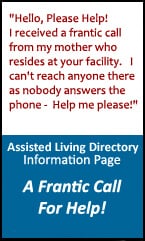 Don't be fooled by the Questionable Tactics used by many assisted living sites

Assisted Living Directory has a No Spam Guarantee!