Bristol - Additional Senior Care Options
List Your Facility - any licensed assisted living facility in Bristol in good standing may appear here!
See a 'Street View Photo' of each facility in this section by using the 'map' links - a great way to take a look at the facility and it's surrounding neighborhood!

Join our Google+ Community & Discussion Group!
Learn More
Bristol Housing Authority - D. J. Komanetsky Estates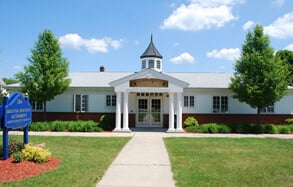 81 Grove Street
Bristol CT 06010
860-585-1236



Subsidized Assisted Living
Offers assisted living services for low-income seniors. Accepts Medicaid, Medicare and Conn. Home Care Program. Eligibility: Ages 62+; Low income
Website


Map

Shady Oaks Assisted Living

"Family owned assisted living facility with warmth, caring and friendliness"
Amenities include:


Fully Furnished units with emergency call systems


Extensive housekeeping


Personal laundry and linen service


Beauty/barbershop services


All utilities (except phone and cable TV)


Recreational activities


Social events

Common Area Features:



Central TV lounge


Attractive dining areas


Seasonal flower and vegetable gardens


Park-like grounds


Enclosed and covered porches


Outdoor sitting areas
Dining:



Three well balanced meals each day


Special diets accommodated including diabetes management and other specialized diets


Daily coffee hour


Theme menus featured on holidays and special occasions

344 Stevens Street
Bristol, Ct 06010
860-583-1526



Website

Other Relevant Senior Services for Bristol
Bristol Senior Center
240 Stafford Avenue
Bristol, CT 06010
(860) 584-7895
Ingraham Adult Day Care Center
420 N Main St
Bristol, CT 06010-4923
(860) 584-1844
Check out this excellent video that won 2nd place in the City of Bristol's Video Contest - this video done by a 15 y/o!
Need More?
***Learn how to find affordable/low-income assisted living in Bristol. This is also another great, state-sponsored way to research senior care statewide!

Learn Facility Monthly Rates
Assisted Living Facilities, Senior and Long Term Care in Bristol, Connecticut (CT)