Learn Facility Availability:
1-866-333-6550


Assisted Living Directory
has been in service for over
11 years
! Learn how
Our Site is Different!
Learn something new today in
Assisted Living Directory's Blog!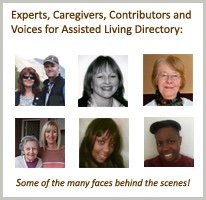 Ask A Question!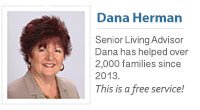 (866) 333-6550
Who we work with & why
Get A Complete List of Assisted Living Facilities in Massachusetts: & Learn Facility Monthly Fees!
An Overview of Assisted Living Regulations in Massachusetts: & How To Get A Copy!
An Overview of Massachusetts's Senior & Elderly Waiver Programs: Including Frail & Elderly and HCBW
An Essential Assisted Living Consumer Guide: a .pdf Detailing Costs, Subsidies, Resident Rights & More!
Facility Costs and Monthly Fees: Find For Each Facility
Covering The Cost of Senior Care: What You Can Expect
Music Therapy for Senior Citizens: Why It's Important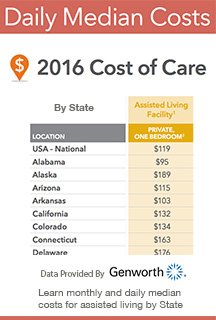 Massachusetts Assisted Living Facilities Association (MASS ALFA):
Phone: 781-622-5979
Elder Abuse:
Report suspected abuse by calling 800-677-1116
Assisted Living Tidbits:
Watertown Massachusetts is a small city located in eastern Massachusetts, tucked between a number of other cities and communities all flanking the City of Boston.
Although Watertown isn't huge by any standards, it does have a good-sized senior population relative to it's size. Currently, there are approximately 4,846 residents in Watertown over the ages of 65, which represents 14.8% of the population. This is over 2% higher than our national average of 12.6 %, and one can expect that this number will grow in the coming years. As with most communities in Massachusetts, and the US - the Baby-boom generation is set to hit retirement age over the next several years - thus increasing the number of seniors in all areas of the US - and also increasing the demand, and need for assisted living facilities and services.
Many cities in the US have responded nicely to the increasing demand for senior services by creating specific departments, services, and programs dedicated to senior citizens. The City of Watertown has stepped up to this demand with it's Council on Aging, and Senior Center, whose purpose is to provide 'a variety of social, health, educational, recreational, advocacy and support programs designed to help Watertown's older adults remain a vital part of the community.' Some of the types of programs and services that are offered are Information and referral, Health Insurance Counseling, Senior News, legal advice, as well as exercise classes, lectures, workshops, and much more.
To contact the Council on Aging, and/or the senior center:
Council on Aging/ Senior Center
31 Marshall St.
Watertown, MA 02472
Ph: (617) 972-6490
The Council on Aging also has an excellent Calendar of events, as well as a senior news newsletter called "Watertown Senior News" that can be downloaded in .pdf format. This newsletter is a wonderful way that the City of Watertown can communicate to it's seniors about events, happenings, and important contacts and information. The newsletter lists movie matinee times for seniors, including what is showing and a brief description of the movie, as well as helpful information on items such as Medicare Open Enrollment dates, and even senior health tips and alerts.
The Watertown Senior News & Calendar Can Be Downloaded From the Council on Aging / Senior Center page.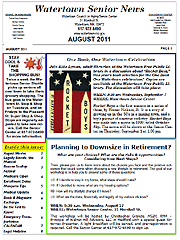 We appreciated the City of Watertown's effort on their website as well. Their information is very well organized, and there is a nice sidebar on the right that lists some of their frequently asked questions, such as how to get to the Watertown Senior Center (The Senior Center is located at 31 Marshall St. which is a one-way street that runs off of Mt Auburn St.); the age at which the City of Watertown recognizes that you are a senior (at the time of this writing, the age to be able to use the programs and services at the senior center is 60). The senior center's hours are also listed on their website - and are M-F, from 8:30am to 5:00pm.
Interesting Questions we have received about Brigham House:
Do you have a " memory care" component for people with Alzheimer's? And do you accept Medicaid ? - Wes
Don't be fooled by the Questionable Tactics used by many assisted living sites

Assisted Living Directory has a No Spam Guarantee!