Additional Senior Care & Assisted Living Options for Boise
Join our Google+ Community & Discussion Group!
Learn More
***Research tip: Select the map link to see a 'street view' photo of the facility.

Overland Court Senior Living and Memory Care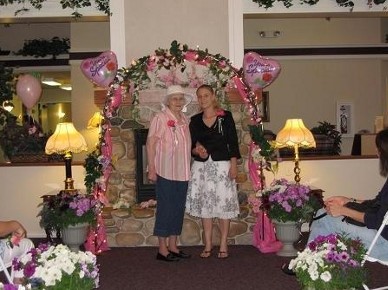 10250 W Smoke Ranch Dr
Boise, ID 83709
(208) 350-6347



Map

Exceeding Expectations Everyday
Applewood Assisted Living specializes in caring for the elderly who are diagnosed with dementia related illnesses as well as movement disorders such as Parkinson's and Huntington's diseases. Our home is owned and operated by Registered Nurses who have been involved in the assisted living community for over ten years. Please call 208-377-1656 to schedule your tour.


Grace Assisted Living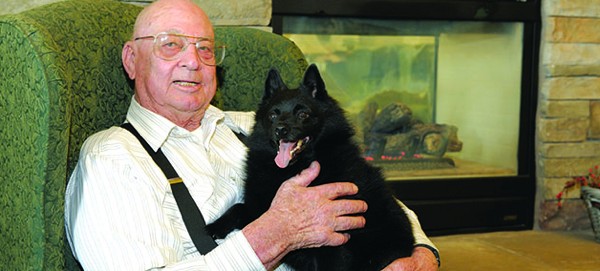 250 S Allumbaugh St
Boise, ID 83702


Assisted Living


Memory Care
(208) 322-8080



Map

Rosetta Assisted Living
Specializing in Alzheimer's and Dementia. Behaviors are our Specialty! We have locations in Idaho Falls, Blackfoot, Pocatello, Burley Idaho
Michelle Anderson 208-524-6320
lomax2@rosettahomes.com


Wynwood at River Place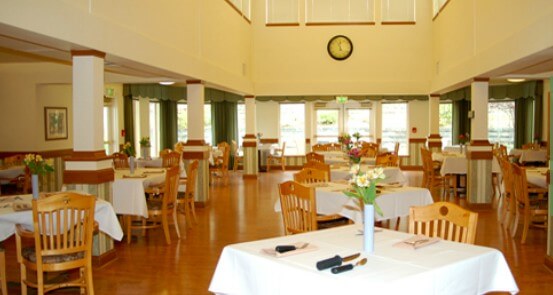 739 E Parkcenter Blvd
Boise, ID 83706
(877) 776-5714



Map

Angel Inn
Listed on the National Historic Registry, the Angel Inn offers Boise's most unique residential care experience. The century old mansion was formerly a world renowned bed and breakfast. It now opens its doors to offer you the same caring attention and pampering. All rooms have private baths and elegant antique furnishings with ample space for relaxation and privacy. The professional chef prepares home cooked meals served on fine china in the formal dining room. Located in the historic North End neighborhood of downtown Boise, the Angel Inn is convenient to all medical facilities and senior activities. The peaceful and beautiful surroundings of the Angel Inn will soothe your soul. The caring staff will take care of you or your loved one with first class dignity and style.
Junia
angelinnboise@gmail.com



Boise
Idaho
Plantation Place Assisted Living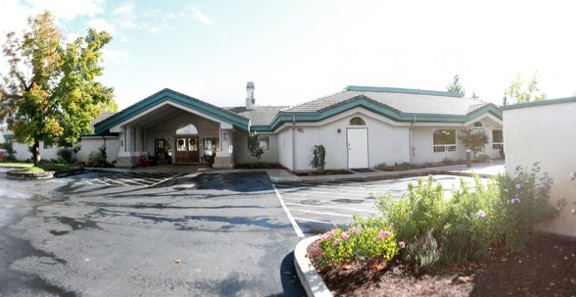 3921 Kessinger Ln
Boise, ID 83703
(208) 853-7300


Map

Assisted Living in Boise, Idaho-Vines Of Life Assisted Living
Small "just like home" assisted living facility. Licensed for 7 residents. Private and shared rooms. Accept Private pay and Medicaid residents. Can also assist with Long Term Care Insurance questions. Please feel free to call for a personal tour. Tom 208-629
-8873, or 208-559-7840 Tom
wtvialpando@hotmail.com



RC958
Heritage Assisted Living
Original founders of Heritage Assisted Living, Harold and Nelma Drake, have retired and leased the oldest Assisted Living communities in the state of Idaho to their two children, Cheryl Knowles and Richard Drake. In turn, Cheryl and Richard's children are the Administrators, marketers, web developers, mechanics, and maintenance crew.

We ensure full time nursing staff and round-the-clock Resident Assistants to provide assistance with day-to-day tasks such as bathing, personal hygiene, medication, and health planning.

We specialize in Memory Care to meet the unique needs of residents with dementia, Alzheimer's disease and other memory impairments.

We believe in providing the best assisted living care for our residents by supporting individuality, privacy and meeting the changing needs of residents since your family is our family. We invite you to savor our community with us by eating a meal and taking a tour with us.

Heritage Assisted Living
1777 S Curtis Road
Boise, ID 84705
208/376-4191


Spring Creek Manor - Senior Living

10139 W Overland Road
Boise, ID 83709


Assisted Living


Short-term stays
(208) 639-7000



Map

Park Center Assisted Living, LLC
Park Center and Hawthorne are both 8 bed facilities. Park Center specializes in Alzheimer's and dementia related illness. All rooms are private with 1/2 bath in each.
1212 Longmont Ave.
Boise, ID 83706
Phone: 208-343-0832


Salmon Creek
4890 N Cloverdale Rd
Boise, ID 83713


Assisted Living


Personal Care


Memory Care


Retirement Living
(208) 514-0283



Map

Leaders in Alzheimer's and Dementia care
We are committed to providing clean, modern, homelike living environments; a loving, caring staff; and specialized state of the art therapies and care programs which provide enhanced health, personal dignity and safety for our residents and peace of mind for our families.

We provide:


Assistance with all activities of daily living


Private or semi-private suites -Specialized continuing education for staff


Linen, laundry and housekeeping services


Medication and oxygen assistance


Incontinence and behavior management -Individual specialized activities and therapies


3 nutritious home-cooked meals a day, plus snacks


24-hour on-call nursing assistance


24-hour care & supervision by trained staff


High-tech alarm systems


Secured backyards with tranquil walking paths and patios


Home health and hospice available


Specialized diets available


Wheel Chair Accessible

Please call Allison at (208)941-7588 for more information.



Allison Carter
acarter@ashleycares.com
Boise, Eagle, Mountain Home
Idaho
Hillcrest concierge view of front desk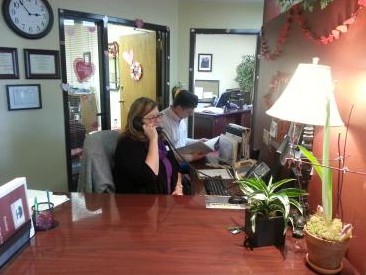 1093 S Hilton St
Boise, ID 83705


Friendly and Dedicated Service


Safety and Security Come First


24/7 Service


Community Outings


Full Time Transportation


Close to Hospitals, Doctors, Airport, Downtown, the Country Club and BSU


Connected to the Heart of Boise
(208) 901-8875



Map

Hawthorne Assisted Living, Inc.
Hawthorne specializes in elder care and has both private and semi-private rooms. They are owned and operated by Registered Nurses.
3210 Hawthorne Dr.
Boise, ID 83703
Phone: 208-336-6868

Emerson House - A Caring Alzheimer's Residence
When someone we love suffers from Alzheimer's or other memory impairment, we want to take care of them. But at some point, their needs become greater than we can manage by ourselves and we begin to look for professional assistance. We search for the right place with the right people to care for our loved one. Emerson House is such a place.

Emerson House provides a comfortable and caring residential setting for those with memory impairments. Their special needs have been considered at every step, from the design of the building to the day-to-day care. The primary mission of Emerson House is to provide a place where residents may live fully with dignity.

Emerson House is a member of the following organizations:

Alzheimer's Association
American Health Care Association
Idaho Assisted Living Association
Idaho Health Care Association
& many more

Before a new resident arrives at Emerson House, every effort is made to create a gentle and welcoming transition. This begins with a comprehensive assessment, which includes the prospective resident, their family and physician. Our next step is to develop a customized plan of care taking into consideration the resident's social history and medical needs along with recreational interests, spiritual dimensions and other personal issues to ensure their well-being and comfort.

Personal needs are given top priority at Emerson House. Our building design allows the professional staff to provide comprehensive twenty-four hour care. The compassionate and specially-trained staff is ready to respond to emergencies, manage medicines and monitor the health of each resident according to their customized plan of care.

In addition to long-term residential care, Emerson House offers respite and adult day care services.

Emerson House offers all of it's residents services that include:



Specially selected and highly skilled team to supervise all activities 24 hours each day


Menus that are designed by a registered dietitian to meet all nutritional needs including special diets


On-site nursing care and medication management


Full-time indoor and outdoor activities program which provides opportunity for companionship


Family support groups and meetings Assistance with personal hygiene, including bathing, grooming, dressing, and incontinence management


A highly trained housekeeping staff providing linens and personal laundry services


Electronically secured perimeter monitored from nursing stations


Secured and inviting outdoor garden and verandas where families can gather


Fully monitored fire protection


Optional services include: Beauty and barber salon, professional foot care clinic and massage therapy

Ben
bkrug@emersonhouse.net



Boise
Idaho
AarenBrooke Place
9327 W Cory Ln
Boise, Idaho 83704
(888) 376-7298



Map

Garden Plaza of Valley View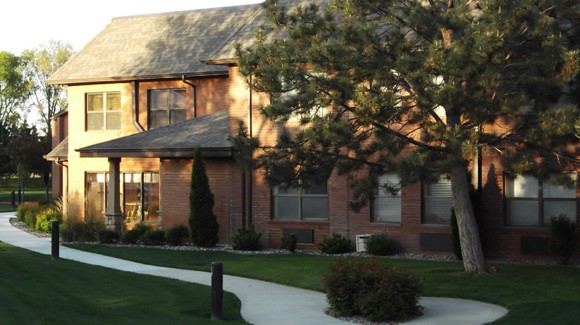 1130 N Allumbaugh St
Boise, ID 83704


Independent Living


Assisted Living
(208) 322-0311



Map

Need More?
One of the most prominent entities in the Boise area that serves the needs of the local senior population is 'Senior Solutions' which is a not-for-profit agency that '...provides services for senior citizens primarily in the City of Boise and Ada County, Idaho, to help them remain living independently as long as possible.' To find out more about what Senior Solutions has to offer, please call 208-345-7777.
Learn how to look up facility inspections, surveys & complaints in Boise! This is also a great stand-alone tool for additional research!
Assisted Living Facilities & Senior Care in Boise, Idaho (ID)