Learn Facility Availability:
1-866-333-6550


Assisted Living Directory
has been in service for over
11 years
! Learn how
Our Site is Different!
Stay in touch with us on Google+
Ask A Question!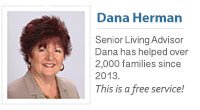 (866) 333-6550
Who we work with & why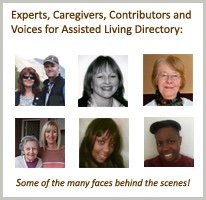 Assisted Living Regulations in Texas: & Other Important Consumer Information
Texas Senior Housing Assistance: Waivers, CBA, Star+ and MFP Overview
Looking Up Facility Complaints in Texas: Ratings and Enforcement Actions [Video Tutorial]
Leave The Polite Conversation at Home: We're Talking Incontinence:
by Trish Hughes-Kreis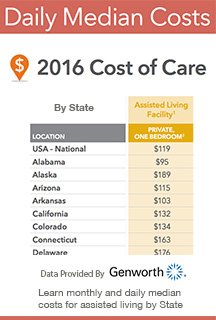 Texas Assisted Living Association (TALA):
"TALA members subscribe to a philosophy which offers cost-effective, safe, personalized and quality care; fosters resident independence and individuality; allows residents' choice of care and lifestyle; protects residents' rights to privacy; nurtures the spirit of residents with dignity and respect; and involves family, friends and the community." Website
Elder Abuse:
Report suspected abuse by calling 800-677-1116
Popular Help Pages:
Facility Questionnaire - A Printable (.pdf) of Important Questions To Ask Facilities
Assisted Living Definition & Description [Video]
Sanitation In Facilities - Regulations, Staff Training and Reporting
Keep up with our future videos! 253,000 + views and counting!
Assisted Living Tidbits
Interesting questions and comments that we have received about Stagecoach and assisted living:
Q: I have visited your facility a couple of times and met with you on placing my Dad here for Dementia care. My mother (stubborn) is trying her best to keep him at home caring for him herself, but I think she has finally come to the point of needing to place him in a facility (He went in the hospital last night too weak to walk.) I need to know if you have any available rooms. Call me to discuss. Also, I would like to volunteer to help out.
Q: 48 year old female needing assisted living for mental illness. I am interested in learning more about Stagecoach Senior Living. I need to bring dogs for emotional security. Rent needs to be subsidized as I live on social security. I would be an asset to your facility, especially with my dogs as they are loving and giving as well. I prefer 1br but would take a studio. I am very kind and love to help others. Need support for other mental issues but I believe my presence will be supportive and valued. I am also a veteran, disabled but non-service connected.
Q: What is the charge for your facility per month? Do you offer transportation to any Dr Visits? Are the rooms at Stagecoach private or semi-private? Do you have availability? How many residents do you have? - Shari
Q: Do you have a brochure or an information packet about your facility? - Michelle
Q: Do you take Medicare A? - Michelle
Q: Looking to place mother and step dad. Care level is different for each. She is confined to a walker or wheelchair, he isn't. She has severe OA and RA with 7 or 8 joint replacements. She requires assistance with dressing, bathing, and cooking. As of now he is very ambulatory, but even that is decreasing with time. - Jeff