Learn Facility Availability:
1-866-333-6550


Assisted Living Directory
has been in service for over
11 years
! Learn how
Our Site is Different!
Learn something new today in
Assisted Living Directory's Blog!
Learn About Oregon's Assisted Living Rules and Regulations - & Where To Get A Copy!
Learn About Oregon's Medicaid Waiver Programs - Including PACE, HCBS and More!
How To Spot A Questionable Senior Care Website - Our 7 'Red Flags'
Get Two Excellent PDF Consumer Guides - Oregon Statewide for Assisted Living. Includes a Facility List (By County)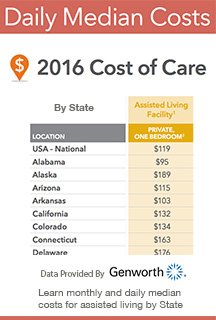 Oregon Health Care Association:
"Oregon Health Care Association (OHCA) is one of the state's leading trade associations, representing over 570 members including skilled nursing facilities, assisted living and residential care facilities, integrated health systems, independent senior living communities and licensed in-home care agencies." Website
Elder Abuse:
Report suspected abuse by calling 800-677-1116
Ask A Question!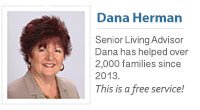 (866) 333-6550
Who we work with & why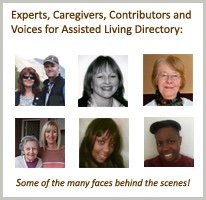 Keep up with our future videos! 253,000 + views and counting!
Popular Help Pages:
Facility Questionnaire - A Printable (.pdf) of Important Questions To Ask Facilities
Assisted Living Definition & Description [Video]
Sanitation In Facilities - Regulations, Staff Training and Reporting
Assisted Living Tidbits
Interesting questions and comments that we have received about St. Anthony Village and assisted living:
Q: Hello, I am currently looking for Alzheimer's care for my father. I am wondering if you have any openings. My father receives social security, and we are currently waiting for VA and Medicare/medicaid help as he has just used up all his savings.
Q: I am interested in obtaining a brochure, pricing structure, activities calendar and any available photos of your location at St. Anthony Village. We are investigating the possibility of placement for my husband's grandmother. Thank you!
- Melinda
Q: Interested in monthly rates for care either in Assisted Living or for stage 4 Alzheimer's - Mike
***For anyone not familiar with Stage 4 Alzheimer's, here is a great page that talks about the 7 stages of Alzheimer's - Assisted Living Directory
Q: My friend, 66 years old with Parkinson's needs assisted living. I want to help her find a place. She lives on SE 75th now and I stopped by your place last summer and it looks nice. Can you help me through this? - Katherine
Q: Kathy, I am looking for assisted living for my sister, 57 years old, new Stroke victim. FR. Bruce suggested that I look into your center. Do you have any openings? - Nancilee
Q: My mother is a new Medicaid client and needs memory care and awareness 24/7 especially in a new environment. Do you have any openings? - Carol
Q: My parents may need to move into an assisted living setting soon. Dad, 89 has been the caregiver for mom, 85 with latter stage Alzheimers, in their home. Cost of course is an issue. My questions are:
1-do you have a memory care unit?
2-are you in the Providence network for medical care, nursing home type care?
3. What are the costs for these accommodations? - Linda
Q: My mother will be 90 in February. She has been living independently but I think it is time to have assistance. She is mobile with a walker, but her legs are getting weak. She would need assistance, not live independently. How can you help? please and thank you - Deborah
Q: Do you have a waiting list for memory care unit? My mom is 93 with Alzheimer's & moving to Portland with her this summer. She is currently in memory care facility in another state. Coming to Portland early March for visit & would like to tour your facility - Glenda
Q: am inquiring for a friend. What is the cost for assisted living. She would need help with meds, housekeeping, laundry. She is using oxygen. - Joanna
Q: looking for a studio or 1 bedroom for my mom she is in a foster care but has been a member of St. Anthony Parish and would like to reside at the village, We are self pay at this time and she has Parkinson's but is able to get around with a walker no other health problems. - Trish
Don't be fooled by the Questionable Tactics used by many assisted living sites

Assisted Living Directory has a No Spam Guarantee!