Learn Facility Availability:
1-866-333-6550


Assisted Living Directory
has been in service for over
11 years
! Learn how
Our Site is Different!
Learn something new today in
Assisted Living Directory's Blog!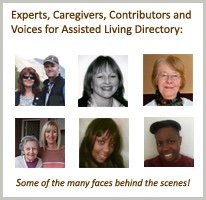 Ask A Question!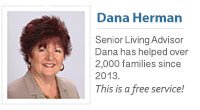 (866) 333-6550
Who we work with & why

Learn about Georgia's Assisted Living Regulations - & How You Can Get A Copy!
How Georgia Defines Assisted Living - Each state can be quite different!
How To Maintain A Positive Attitude as a Caregiver - [Video]
A Recommended Senior Services Database for Georgia - Trustworthy & Statewide
Paying For Senior Care in Georgia using CCSP - A Medicaid Waiver Program
Get A Copy of the CCSP Brochure - In A Printable .PDF Format
What A Room In A Smaller Residential Care Home Looks Like - [Photos]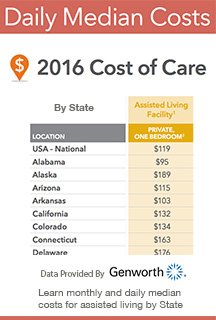 Assisted Living Association of Georgia (ALAG):
Phone: 770-489-1440
Elder Abuse:
Report suspected abuse by calling 800-677-1116
Keep up with our future videos! 253,000 + views and counting!
Assisted Living Tidbits
Great questions and comments that we have received about Lawson Home Care and assisted living:
Q: What are your age limits and costs at your facility and do you dispense medication? - Gayle
***People seem to be asking more and more about age 'limits' at assisted living facilities - perhaps because there are so many younger people being affected by disabling conditions where they require round-the-clock care. Many facilities will take residents regardless of age - however, you may want to ask what the average age, or age range of the residents at the facility is. Having co-residents that are close to your age will ensure that you have age-appropriate social opportunities, and support. - Assisted Living Directory
Q: Do you take Medicaid? We are looking for a place for my in-laws. They can pay now but will have to go on Medicaid - Charles
Q: I am looking for a place for my 70 yr old dad who has frontal lobe dementia. He is otherwise healthy but requires supervision and med management ..please let me know about Lawson Home Care - Shelly
Popular Help Pages:
Sanitation and Food Safety in Assisted Living - Who Regulates It?
Being An Assertive Senior - Getting Your Questions Answered!
Don't be fooled by the Questionable Tactics used by many assisted living sites

Assisted Living Directory has a No Spam Guarantee!