Find Assisted Living in Jeanette - Certified Senior Care Advisors
Our certified consultants will help to identify your assisted living needs, and help you through every step of the process. Our Advisors have received their Certified Senior Advisor certification to earn their expertise in Jeanette . Our service is 100% free to you!
---
3 Easy Steps In Finding The Best Senior Care In Your Area
Our Senior Care Consultants Will Perform:
Step One- The Assessment/Interview
Identify your loved one's care needs and preferences
Identify personal preferences/location
Identify hobbies and lifestyle preferences
identify budget preferences
Step Two- "Matching Needs & Preferences"
They will then "match" all the information from Step One and narrow down your options to 3 or 4 pre screened and CarePatrol approved care providers.
Step Three- Tour Our Recommendations
Our Senior Care Consultant can personally bring you to our recommendations for a tour (much like a realtor does) or if you would rather go by youself, we can arrange the details of your tour accordingly.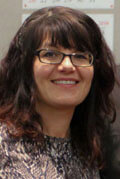 Joelle Besnette has contributed to Assisted Living Directory in many ways. Her support of our site behind the scenes has been one of her greatest contributions.
Additionally, Joelle had the difficult and unfortunate experience in the past few years of seeing her mother's health decline to where she needed to move to an external care environment. The process of placing her, and finding appropriate care was time-consuming, frustrating and challenging given her mother's condition, and since she lived many states away. Joelle has written about her experiences, and her insights for Assisted Living Directory.
Articles:
Learn about Rhode Island's Assisted Living Regulations
South Dakota's Assisted Living Regulations - an Overview
South Dakota's Medicaid Waivers - an Overview
Tennessee's Assisted Living Regulations