Find Assisted Living in Jasper, Georgia - Certified Senior Care Advisors
Our certified consultants will help to identify your assisted living needs, and help you through every step of the process. Our Advisors have received their Certified Senior Advisor certification to earn their expertise in Jasper, Georgia. Our service is 100% free to you!
---
3 Easy Steps In Finding The Best Senior Care In Your Area
Our Senior Care Consultants Will Perform:
Step One- The Assessment/Interview
Identify your loved one's care needs and preferences
Identify personal preferences/location
Identify hobbies and lifestyle preferences
identify budget preferences
Step Two- "Matching Needs & Preferences"
They will then "match" all the information from Step One and narrow down your options to 3 or 4 pre screened and CarePatrol approved care providers.
Step Three- Tour Our Recommendations
Our Senior Care Consultant can personally bring you to our recommendations for a tour (much like a realtor does) or if you would rather go by youself, we can arrange the details of your tour accordingly.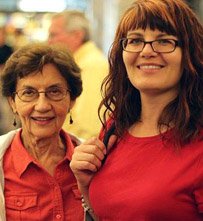 Jasper, Georgia, although smaller in size than most other cities in Georgia, still offers a solid selection of assisted living facilities and Personal Care Homes. We've listed Jasper's assisted living options here, including state and local resources and agencies to help you with your research, and to find programs, services and caregiver support.
Every facility listed here may be contacted directly, and safely!
Jasper is served by the Area Agency on Aging of Northwest Georgia - providing numerous services to local seniors and families including: Alzhiemer's Services & Training; Home Delivered Meals; Transportation; Respite Care; Ombudsman support, and so much more. Intro by D. Besnette
Jasper Assisted Living: Featured Facilities & Services:
Serenity Mountain Manor is a family owned facility where we strive to help our residents enjoy a personal, lasting friendship with our staff and other residents. We offer joy and hospitality from the moment you walk through the front door.
Semi-private and private rooms. We have a program of planned activities that meet the physical, social and spiritual needs of our residents. We have an on site beauty shop, weekly shopping trips, banking and doctor visits.
888-981-6827
Pricing & Availability
Learn More
Rock Creek Manor is locally owned and operated, maintaining intensive interaction with our staff and residents. We have 5 acres of green space to enjoy. Extensive gardens, walking paths & wildlife surround the home.
888-985-4427
Pricing & Availability
Learn More
Manor House in the Meadow is a Full Service, All Inclusive Senior Living Apartment Community serving seniors in North Georgia.
Manor house in the meadow makes living independently possible with these great services. It is our desire to offer seniors a beautiful setting, gorgeous living spaces and supportive services that emulate our desire to do all things heartily as unto the Lord.
1-866-333-6550
Pricing & Availability
Learn More
Jasper, Georgia Assisted Living Facilities & Senior Care
3650 Salem Church Road Jasper, GA 30143
(770) 735-3556
888-981-6827
Pricing & Availability
Map
115 Stephens View Road Jasper, GA 30143
(706) 253-1130
888-723-8284
Pricing & Availability
Map
Additional Support
Question about Facility Costs or Availability? 866-333-6550
***Learn about an excellent database of senior services and assisted living - Georgia Statewide, which offers another comprehensive way to learn about Personal Care Homes (usually with Licenced Capacity of 6 or fewer residents).