Find Assisted Living in Hillman, Michigan - Certified Senior Care Advisors
Our certified consultants will help to identify your assisted living needs, and help you through every step of the process. Our Advisors have received their Certified Senior Advisor certification to earn their expertise in Hillman, Michigan. Our service is 100% free to you!
---
3 Easy Steps In Finding The Best Senior Care In Your Area
Our Senior Care Consultants Will Perform:
Step One- The Assessment/Interview
Identify your loved one's care needs and preferences
Identify personal preferences/location
Identify hobbies and lifestyle preferences
identify budget preferences
Step Two- "Matching Needs & Preferences"
They will then "match" all the information from Step One and narrow down your options to 3 or 4 pre screened and CarePatrol approved care providers.
Step Three- Tour Our Recommendations
Our Senior Care Consultant can personally bring you to our recommendations for a tour (much like a realtor does) or if you would rather go by youself, we can arrange the details of your tour accordingly.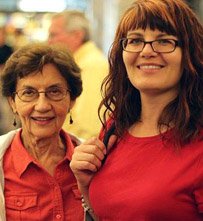 This page was created to provide a useful, interesting and accurate starting point for your research into the handful of Adult Foster Care (AFC) and assisted living options located in Hillman, Michigan.
The facilities on this page may be contacted directly and safely!
For additional services and supports available to Hillman, and Alpena County's seniors and caregivers, please visit the Region 9 Area Agency on Aging. Intro by D. Besnette
Hillman Assisted Living: Featured Facilities & Services
We are an Assisted Living, Adult Foster Care Home for our senior citizens. We are licensed by the State of Michigan (Large Group). and offer services to residents who are 60 years of age or older.
The goal of Hillman's Haven is to provide excellent care and a safe homelike environment for our residents. It is our objective to provide an environment and caring guidance that will help maintain or improve their present ability in self-care and social interaction.
866-315-1354
Pricing & Availability
Learn More
A welcoming, cozy home for elders in need. Experienced and devoted staff serve residents with respect, honesty, and patience.
Sweet Air prioritized resident dignity, happiness and comfort.
866-981-5725
Pricing & Availability
Learn More
Additional Senior Care Options for Hillman, MI
23375 PLEASANT VALLEY RD HILLMAN, MI 49746-9746
Capacity: 6
(989)742-3285
Map
888-981-6827Pricing & Availability

Additional Support
Our Michigan assisted living page highlights a great State-sponsored search tool that lists additional senior care options in Hillman, and statewide!
Questions about Costs or Availability? 866-333-6550