Find Assisted Living in Concord, New Hampshire - Certified Senior Care Advisors
Our certified consultants will help to identify your assisted living needs, and help you through every step of the process. Our Advisors have received their Certified Senior Advisor certification to earn their expertise in Concord, New Hampshire. Our service is 100% free to you!
---
3 Easy Steps In Finding The Best Senior Care In Your Area
Our Senior Care Consultants Will Perform:
Step One- The Assessment/Interview
Identify your loved one's care needs and preferences
Identify personal preferences/location
Identify hobbies and lifestyle preferences
identify budget preferences
Step Two- "Matching Needs & Preferences"
They will then "match" all the information from Step One and narrow down your options to 3 or 4 pre screened and CarePatrol approved care providers.
Step Three- Tour Our Recommendations
Our Senior Care Consultant can personally bring you to our recommendations for a tour (much like a realtor does) or if you would rather go by youself, we can arrange the details of your tour accordingly.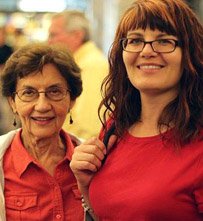 This section of Assisted Living Directory serves as a comprehensive guide to Concord's assisted living facilities and residential care homes
Each facility listed here may be contacted directly and safely.
Additionally, we recommend that you become familiar with the Bureau of Elderly and Adult Services (BEAS) which "...provides a variety of social and long-term supports to adults age 60" including home delivered meals, home care, transportation assistance, and much more. Intro byD. Besnette
Concord, NH Assisted Living: Featured Facilities & Services & Video Tours
Situated in the heart of New Hampshire, Granite Ledges of Concord is an assisted living residence offering seniors personal care and household services in the privacy of their own apartments. This is a beautiful residential community that combines the services and social atmosphere seniors deserve with the special quality of life found only in New England.
1-877-616-7329Pricing & Availability

Home to over 70 residents
Full Service Community
Housekeeping
Meal Preparation
Scheduled Transportation
Additional assistance is always available if the need should arise
866-315-1354Pricing & Availability

151 Langley Parkway, Concord, New Hampshire 03301
Phone: 603-224-0777
Fax: 603-226-7474
Website
877-644-2963Pricing & Availability

Assisted Living & Residential Care Homes - Concord, NH
Care free living for as little as $75 a day? It's all here in Main house at Presidential Oaks. Located in the "Medical Corridor", just east of concord Hospital, our 11 acres of rolling lawns and perennial gardens are a joy. Our all inclusive rates cover 3 meals per day, weekly housekeeping and laundry services, medication administration, and lots of fun.
To find out more call (800) 678-1333 to find out how life just keeps getting better.
888-502-2057
Pricing & Availability
Map
151 Langley Pkwy, Concord, NH 03301
(603) 224-0777
866-666-1057Pricing & Availability
Map
Assisted living
Alzheimer's / Dementia
Additional Support
Question about Facility Costs or Availability? 866-333-6550