Assisted Living / Senior Care Options for Broomfield
Join our Google+ Community & Discussion Group!
Learn More


See a 'Street View Photo' use the 'map' links below!
Broomfield Skilled Nursing & Rehabilitation Center

12975 Sheridan Blvd
Broomfield, CO 80020
(303) 785-5800



Map

Sunnyslope Estates

4280 CREEK DRIVE
Broomfield, Colorado 80020
Telephone: (303)726-1187
Sunnyslope Estates is an Assisted Living Residence that is Medicaid Certified, and has 8 licensed beds. Sunnyslope Estates offers Assisted Living, Respite Care, as well as Hospice Care. Sunnyslope is located between Sheridan and Lowell Boulevards, adjacent to the Broadlands Golf Course.



Map

Additional Support
Professional and Compassionate Senior Care Help!

---

Greetings everyone! This is David, and I am the owner/founder of Assisted Living Directory (Did you know that we are actually based in Broomfield, Colorado?).

I just wanted to share with you My Personal Experience Using A Senior Care Advisor - which is the exact service that is featured on this page under the "Broomfield Assisted Living Locator" tool to the left.

I have worked with these exact senior care experts for many years on my site, but it wasn't until recently that I decided to use them on a personal level to help with one of my family members who became ill, and needed to find long-term care quickly. We had some very complex questions about her care, and needs, as well as what she was able to pay, and insurance questions.

The senior care expert I was assigned to was superb. She was never pushy, and extremely responsive. She was able to answer our questions - even questions about specific state regulations, and was ultimately able to come up with a workable list of facilities that met our needs, and my family member's financial considerations. If you are needing help, I encourage you to give them a try. There is never any obligation, and never a fee. We wish you the best of luck with your research. We hope we can help
Broomfield Senor Services / Senor Citizen Center


280 Lamar St.
Broomfield, CO 80020
303-464-5526
Website
Paul Derda Recreation Center
Broomfield Community Center - an 85,000 square foot building that offers numerous activities and fitness opportunities for seniors in Broomfield. This center has an excellent walking track, a fantastic pool, as well as state-of-the-art fitness equipment. This center also has a Silver Sneakers Program which offers members a wide variety of fitness classes, fitness orientations, Muscular Strength & Range of Movement Conditioning (MSROM) classes, and cardio/endurance circuits. Find out more about Sliver Sneakers by calling 303-464-5530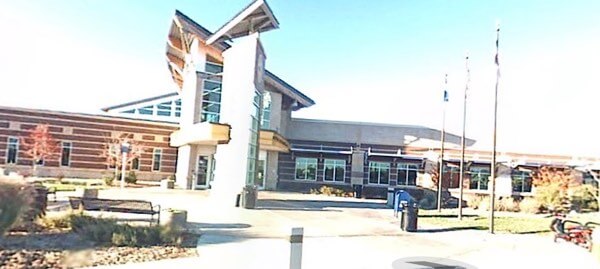 13201 Lowell Blvd.
303-460-6900
Broomfield Senior Services

Assisted Living Facilities, Senior and Long Term Care in Broomfield, Colorado (CO)