My name is David Besnette –  and I am the founder, owner, and shepherd for Assisted Living Directory.  I have been asked quite a few times about who I am, how I got into this industry, and website, and what my background is, so I thought I would elaborate a bit here!
I started this site, Assisted Living Directory in 2005.  Before then, I had a different site that had one page dedicated to Assisted Living information on it for a single city – Denver.   That page was one of the most trafficked and popular pages on the site.  At that time, the light-bulb went off in my head, as I realized that senior care is a growing and important industry to be in.
I decided then to create a national site dedicated solely to Assisted Living, including a directory of facilities.   
My primary goal with the outset of the site has been to create a highly trusted, accurate, interesting and helpful site for seniors, families, and caregivers, and to offer a place where licensed facilities may list their services free of charge.  
With so many questionable and 'un-trustworthy' senior sites out there – new ones seeming to pop up every day really with the sole intent of collecting information, and deceiving users, trust has been a big focus of mine.   I don't have anything against advertising, or offering referral services, but that should not be the sole focus of any site, including mine.
I am not an expert.  I don't claim to be a caregiver, senior care expert, or assisted living facility administrator.    I do, however, love to research, and seek out those experts to contribute their expertise to my site via articles, interviews, and video tutorials.   I am fascinated by this industry, and truly want to set an example in this industry for being a high-quality source of information, with contributions by many experts industry-wide.
I am really a person who collects information to present in an interesting, digital way.
My background:
I grew up in Arizona, and went to school studying business, Spanish, and Political Science.   Really a waste, but at the time, I didn't know what I wanted to do.  So far, the Spanish has served me the most.   I ended up in the hospitality industry for about 15 years, which, to me, was not a very happy existence.   I knew that working 60-80 hour workweeks, neglecting family, friends, and life in general was not the way I wanted to exist, so finally, I cut the rope, and entered into the world of internet, dot-coms, and web publishing.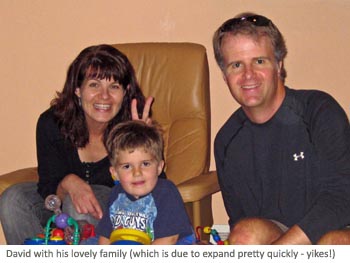 I've been lucky.  I truly enjoy what I do, and I hope that I can do this forever.  I learn something new every day, and I am able to network with, and meet some great people, all the while being able to maintain a balanced, happy life.   I am grateful.
Thanks for visiting Assisted Living Directory!