Join our Google+ Community & Discussion Group!
Learn More
Buffalo
Beehive Homes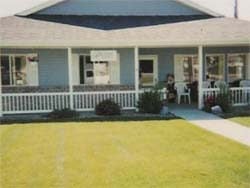 1 Klondike Dr
Buffalo, WY 82834
(307) 684-8669
Cody
Absaroka Assisted Living Community
2401 Cougar Ave
Cody, WY 82414
(307) 527-7080
Website
Dubois
Warm Valley Lodge Assisted Living
A new facility offering quality living for seniors, including 24-hour medical monitoring, the highest level of personal care,privacy and independence in a spectacular mountain environment. e mail us at



Website
Evanston
Bee Hive Home of Evanston Assisted Living
1949 W Uinta St.
Evanston, WY 82930
307-444-4483
307-444-4484 fax
At Bee Hive we provide a range of exceptional senior living in a residential setting. Bee Hive Homes feature family style living allowing up to sixteen residents to enjoy a quality of lifestyle with group association, yet still offering the utmost in privacy and individuality. We have 10 private rooms and 4 semi-private rooms all centered around a large common area and kitchen.
Most importantly, we offer 24-hour supervision with exceptional staff members, trained in quality geriatric care, but committed to a home and family environment. What makes Bee Hive unique is the focus on family style living with people who really care and the individual care plans that are crafted in partnership with each resident.
In order to maintain a comfortable and inviting home environment, we provide home cooked meals, a variety of activities, computer services, laundry services, 24-hour care, assistance with all activities of daily living, and transportation.
We look forward to taking care of you or your loved ones. Please contact us for additional information or to arrange a tour of our facility.
Tender Heart Assisted Living
PO Box 2130
624 Twin Ridge
Evanston, Wy 82930
307-789-8969
Located in Evanston, Wyoming, Tender Heart has beautiful mountain surroundings. A small rural town just East of Salt Lake City, Utah on I-80 in S.W. Wyoming is the perfect place for the older adult to relax and enjoy the seasons.
At Tender Heart Assisted Living, we create a home setting for older adults who want to live their life with choice. Whether that includes an active social schedule or a more slow-paced way of life, our respect for each resident's individuality and dignity is at the center of all that we do. To maintain an enriched quality of life, each resident receives personalized care and service. A variety of social and recreational activities help build meaningful friendships and improve independence. Our facility is a place where friendly faces and conversations are easy to come by. A place where independence, dignity and privacy are respected. We strive to make our house your home.
To respond to the needs of each resident and their family on an individual basis, we offer a variety of services. The facility is a 16-Bed facility offering 12 private rooms and 2 semi-private rooms. The stage of care that each individual receives will change with their desires and needs. We have the service and care to accommodate those who are independent and looking for a caring, friendly place to live and those who need some assistance in order to be independent.
We offer different levels of assisted living so that each resident can live life to the fullest. We will adapt our services to maximize each resident's quality of life at whatever stage they are in.
Gillette
Beehive Homes
877-682-3406
2300 W. Boxelder Rd.
Gillette, Wyoming 82717
Green River
The Villa
1445 Uinta Dr
Green River, WY 82935
(307) 872-4690
Jackson
River Rock Lodge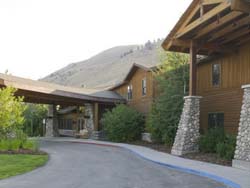 3000 W Big Trail Dr
Jackson, WY 83001
(307) 734-0500
Website
Lander
Mountain Vista Retirement
(307) 332-6612
180 Chase Dr
Lander, WY 82520
Laramie
Spring Wind Assisted Living Community
1072 N 22nd St
Laramie, WY 82072
(307) 755-5811
Powell
Beehive Home of Powell
(307) 754-2112
1106 Julie Ln
Powell, Wyoming 82435
Heartland Assisted Living
639 Avenue H
Powell, WY 82435
(307) 754-7700
Rawlins
AL1 - Assisted Living
463 West St
Rawlins, WY 82301
(801) 652-5480
Rock Springs
Sage View Care Center
"Our nursing center provides a full range of medical services to treat the residents who live with us and the patients who come to us for short-term, episodic medical or rehabilitative care." Our services include:


Alzheimer's Unit


Long-Term Care


Nutrition Services


Outpatient Services


Pet Visits


Rehabilitation Services


Activities

1325 Sage St
Rock Springs, WY 82901
(307) 362-3780
(307) 362-2877
Sheridan
Sugarland Ridge
Sugarland Ridge (built in 1994) is located in north central Wyoming where residents enjoy picturesque vistas from their apartment windows. This beautiful building is well maintained and efficiently run with a food service everyone brags about. As members of our "extended family," residents receive friendly attention and loving support from the carefully selected Sugarland staff. The energetic Executive Director hired to open the building is still in place today - part of the reason this facility remains consistently popular.
1551 Sugarland Drive
Sheridan, Wyoming 82801
P:(307) 674-5575 F: (307) 674-8070
Thermopolis
Wyoming Pioneer Home
The Wyoming Pioneer Home is located in beautiful Thermopolis, Wyoming. It is a care home/facility for Wyoming residents who face challenges associated with aging. This is an assisted living home that provides caring, high-quality care for residents regardless of financial resources. Wyoming Pioneer home has been caring for our seniors since 1950.
141 Pioneer Home Drive
Thermopolis, WY 82443
P: (307) 864-3151
Wheatland
Platte County Home Care (An Alternative to Assisted Living)
814 8th St
Wheatland, WY 82201
(307) 322-5891
Worland
Beehive Homes
888-347-6535
705 South 15th Street
Worland, Wyoming 82401
Need More?

***The State of Wyoming's Department of Health offers a complete statewide directory for assisted living facilities that comes in both excel and .pdf formats. This is a great, non-commercial suppliment to the offerings we have listed here!

Get Up-To-Date Pricing!