Learn Facility Availability:
1-866-333-6550


Assisted Living Directory
has been in service for over
11 years
! Learn how
Our Site is Different!
Learn something new today in
Assisted Living Directory's Blog!
How To Learn Daily Rates for Assisted Living Facilities in Maryland

Learn About Maryland's Assisted Living Regulations
Learn About Maryland's Medicaid & Elderly Waivers
Using Maryland Access Point to Find Assisted Living
Our Top Advice for Anyone Searching For Assisted Living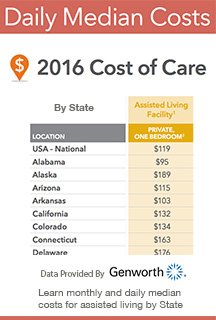 Levels of Care in Maryland:
Maryland classifies care into several categories: Level 1: Low Level of Care; Level 2: Moderate Level of Care; Level 3: High Level of Care and Level 3+: For Specific Patients.
Maryland Health Care Commission:
Guide to assisted living facilities website - MHCC is the state agency responsible for developing the Assisted Living Guide. Phone: 334.262.5523
Elder Abuse:
Report suspected abuse by calling 800-677-1116
Ask A Question!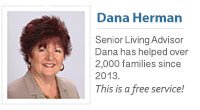 (866) 333-6550
Who we work with & why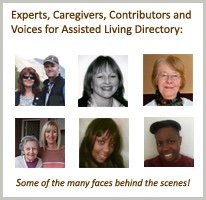 Keep up with our future videos! 253,000 + views and counting!
Popular Help Pages:
Facility Questionnaire - A Printable (.pdf) of Important Questions To Ask Facilities
Assisted Living Definition & Description [Video]
Sanitation In Facilities - Regulations, Staff Training and Reporting
Assisted Living Tidbits
Interesting questions and comments we have received about The Victorian Inn:
Q: My mother is current living in her own home with 24/7 care - she will be 94 in May - while she currently requires little medical attention she does have moderate Alzheimer's and has recently become less mobile. She does walk with a walker now. Would your type of facility at The Victorian Inn be an appropriate placement?
- Charlene
Q: What is the monthly price for AL Level 1 care at The Victorian Inn. Also, can I take a vitual tour of the interior of your facility? - Monica
Q: Hi I would like a brochure and pricing information for your facility. - Darius
Q: I have a resident that is currently at a nursing facility that is ready to return to the community. He is looking for a place to call home. What are your rates (as he is on a limited income) and what services do you provide? - Sheryl
Q: Can you tell me the cost per month for a person living at the Victorian Inn? How many residents live at the Victorian? How many staff are present at any one time? Are all meals provided? Thanks. Karen
Q: Do you have any openings for a level 3 elderly? If so, idea of monthly cost? - Donna
Q: Do you accept interns? I am pursuing my BA in Psychology at Liberty University on-line. I am required to complete 125 hours of internship but I work full-time and am only able to complete them on week-ends. I already work in a long-term care facility as an Activity Coordinator. - Kristen
Hello. My Aunt has a trachea that is permanent. She also has slight paralysis on her left side due to a stroke. She is in a nursing home right now. Would this place be able to handle her trachea needs? - Starr
Q: We are trying to find an assisted living facility for my father-in-law. He needs help with bathing, toiletry issues and can't do steps. We're looking for a place that will take his social security payment as his monthly rent - what is your monthly fee? Thank you. - Jill
Q: Looking for a longterm care facility for my 93 yr old dad. Needs help with potty use. getting dressed, tranfering locations, i.e. bed to chair, etc. mentally good hard of hearing. - Kim
Q: I would like to inquire about the options available for my mother moving to this facility. Resources are limited. - Mr. John
Q: Are you equipped to deal with a 79 year old man with Alzheimer's and dementia? How much does your facility cost? - Rhonda
Don't be fooled by the Questionable Tactics used by many assisted living sites

Assisted Living Directory has a No Spam Guarantee!