We ♡ Connecting With You!


Assisted Living Directory
has been in service for over
9 years
! Learn how
Our Site is Different!
Stay in touch with us on Google+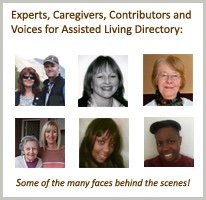 Ask A Question!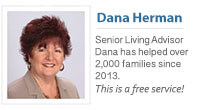 (866) 333-6550
Who we work with & why
Elder Abuse:
Report suspected abuse by calling 800-677-1116
Popular Help Pages:
Facility Questionnaire - A Printable (.pdf) of Important Questions To Ask Facilities
Assisted Living Definition & Description [Video]
Sanitation In Facilities - Regulations, Staff Training and Reporting
Assisted Living Tidbits
Interesting questions and comments that we have received about The Homestead and assisted living:
My husband has been diagnosed with Alzheimer's and he is in an acute rehabilitation hospital. He needs assistance to get out of bed and other daily activities. Do you have the facilities/staff for someone like my husband?
Q: To whom it may concern : Today at St. Rose hospital, the doctors had said to me I have to find a long term facility for my husband. He'll need a lot of medical care.
Will you be able too help him or do I need to go somewhere else? His condition: He's on a vent. He'll be getting a track. He also have a pic in belly for food. He doesn't have it yet. I have till friday to decide what to do! s Thank you. Flora P.S. He was in the Navy -CB for 4 yrs and 20 years Air Force. If there could be a way I could be with him would be awesome. I say this because I see that The Homestead has 1 and 2 bedrooms! - Florence
Q: Do you take fixed income seniors? - Karen
Q: We would like to know if you have any 2 bedroom units available. My father is visiting this week from out of state to explore possibilities. - Sue