Allen
Mustang Creek Estates - Residential Assisted Living




"At Mustang Creek Estates, we combine the peace of mind of a compassionate assisted living community with a personal "home-like" living environment."
Services include, but are not limited to:



3 "Home-cooked" meals per day


Laundry and Linen service


Special assistance with –


Bathing


Dressing


Medications


Daily housekeeping


Social Activities and Exercise


Spa Tub


Bedroom Furniture
Address and contact information:
MUSTANG CREEK ESTATES • 720 CREEK VALLEY COURT • ALLEN, TX 75002 • Phone: 972.359.0200
Andrews
Willow Hill Assisted Care
510 E Broadway
Andrews, Texas 79714
(432) 524-2273
Total Beds/Capacity: 16
Type B Facility
Alvin
Thy Loving Kindness LLC Assisted Living Personal Care Home
1218 S Johnson St
Alvin, TX 77511
(281) 331-4215
Total Beds/Capacity: 9
Type B Facility
Angleton
Country Village Care Inc P C
721 W Mulberry
Angleton, TX 77515
(979) 849-8281
Total Beds/Capacity: 38
Type A Facility
White's Cottage Center
332 Marshall Alley
Angleton, TX 77515
(979) 849-4744
Total Beds/Capacity: 16
Type A Facility
Bastrop
Argent Court - An Assisted Living Community Serving Seniors with Great Care

Argent Court is an assisted living community that combines independent living and personal care in a warm and dignified community setting. Located on the West end of town just moments from Main St.
(512) 321-9500 • 508 Old Austin Highway • Bastrop, TX 78602
Beaumont
Dowlen Oaks Retirement & Assisted Living Community
(409) 866-8090 • 2250 Dowlen Rd • Beaumont, TX • 77706
Beeville
801 Gramman LLC Assisted Living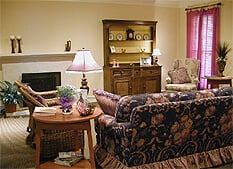 "We are a small assisted living residence with with a maximum capacity of sixteen people. "
801 E Gramman
Beeville, TX 78102
(361) 358-4900
Total Beds/Capacity: 16
Type A Facility
Bellville
Arbors Of Briarwood Assisted Living
1517 W Main
Bellville, TX 77418
(979) 865-3969
Total Beds/Capacity: 16
Type A Facility
Rose Hill Retirement Home
318 S Masonic
Bellville, Texas 77418
(979) 865-3883
Total Beds/Capacity: 16
Type A Facility
Brownwood
The Chatfield Assisted Living

1605 Calvert Road
Brownwood, Texas 76804
(325) 200-4904
Total Beds/Capacity: 60
Type B Facility
Burnet
Pafford Place
615 Cr 340 A
Burnet, TX 78611
(512) 756-7854
Total Beds/Capacity: 16
Type A Facility
Country Oaks At Hamilton Creek - Assisted Living Facility
407 W Jackson St
Burnet, Texas 78611
(512) 756-4724
Total Beds/Capacity: 52
Type B Facility
Caldwell
Copperas Hollow Assisted Living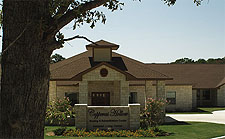 345 Country Club Dr
Caldwell, 77836
(817) 348-8959
Total Beds/Capacity: 16
Type A Facility
Video Tour
Claude
Marjorie S Hudson House LP
301 Trice St
Claude, TX 79019
(806) 226-4011
Total Beds/Capacity: 20
Type A Facility
Clifton
College Hill Assisted Living
1700 W 9th St
Clifton, TX 76634
(254) 675-8637
Total Beds/Capacity: 32
Type B Facility
Luckenbach Assisted Living
300 S Avenue Q
Clifton, TX 76634
(254) 253-0853
Total Beds/Capacity: 16
Type A Facility
Crowley
Anchor Way Senior Care
A special combination of housing, supportive services, personalized assistance and customer care designed for individuals who need help with activities of daily living. Assisted living is a middle ground between independent living and long-term care (nursing homes).
The cornerstone of the Anchor Way Senior Care team is to provide seniors with great customer service. Seniors opting for this type of living arrangement commonly requires assistance with custodial care (bathing, dressing, eating and medication supervision) while maximizing their privacy and autonomy within a small family environment. We realize that seniors would rather have less hassle.
ANCHOR WAY SENIOR CARE is an Assisted Living Home, licensed by the State of Texas.
We offer seniors an escape from harsh city living. Come to Anchor Way Senior Care and experience southern hospitality nestled in a pleasant neighborhood within view of the community family park and pool.
We are just minutes south of Fort Worth and near Arlington and Dallas. At Anchor Way Senior Care you are like family. Unlike larger Assisted Living Homes we limit our beds to 7 and allow Residents to live their senior years without the crowd.
We provide an alternative to in-home and nursing home care, while enhancing quality of life. We create an atmosphere which allows Residents to feel as though they are living in their very own homes. They never experience the isolation of being socially removed as in other facilities.
We assure all families that we desire to assist Residents as if he/she were our very own.
We offer an alternative to the working children of seniors. Some individuals are unable to leave their place of employment to care for their elderly relative on full time basis. This is a safe, comfortable and fun environment for your loved one.

Phone: (817)297-3426
Cypress
The Benchmark for Exceptional Assisted Living
Beautiful, single-level assisted living facility. located in Cypress, Texas which is about 20 miles from downtown Houston. Multiple floor plans with both private and semi-private apartments. The care-giving staff is the best in the business and the food, activities, ambiance and building design are exceptional!
Call today or come by for a tour....
15055 North Eldridge Parkway
Cypress, TX 77429-3668
(281) 374-8002
Decatur
GOVERNOR'S RIDGE RETIREMENT & ASSISTED LIVING COMMUNITY
Governor's Ridge is a lovely retirement community where we accommodate you and your active lifestyle. From exercise classes to special event outings to free transportation to social events and local activities. Governor Ridge helps you achieve the lifestyle you desire.
Decatur
Texas
Joy Clopine
governorsridge@hotmail.com
Desoto
BEYOND EXPECTATIONS ASSISTED LIVING
WE ARE AN ALTERNATIVE TO A NURSING HOME, WE PROVIDE THREE DELICIOUS MEALS A DAY, OUR SENIORS ATTENT THE DESOTO SENIOR DAILY, WE OFFER MEDICATION MANAGEMENT AND WE HAVE A 24/7 CAREGIVER THAT MONITOR EACH CLIENT CLOSELY.
VALARIE
valariecrawfordv @ aol.com

Duncanville
Aimee's House--Personal Care Home with a Bed & Breakfast Feel!
Aimee's House provides pampering for the elderly that is a cut above the average nursing home or assisted living. Aimee's House is a small Type A Residential Care Home. Aimee's House is located in are area known as the Best Southwest of the Dallas Metroplex. We provide respite, adult day care, short-term care, or long-term care.
Pamela
drpamelakphillips@swbell.net
Early
Aldersgate Enrichment Center Inc
5000 HWY 183/84 E
Early, 76802
(325) 646-5608
Total Beds/Capacity: 12
Type A Facility
Rolling Oaks Personal Care Inc
5151 Cr 292
Early, 76802
(325) 646-4771
Total Beds/Capacity: 16
Type A Facility
Elgin
Oakhurst Manor Personal Care
826 Lexington Rd
Elgin, TX 78621
(512) 285-3673
Total Beds/Capacity: 16
Type A Facility
A Rainbow Ridge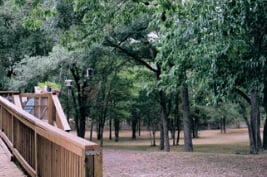 "We offer full care for all individuals including wheel chair bound, the incontinent, Alzheimer's patients, those suffering from dementia, hospice and end of life care."
111 Hogeye Rd
Elgin, Texas 78621
(512) 278-0674
Total Beds/Capacity: 6
Type B Facility
Website
Grandview
GRANDVIEW NURSING HOME
(817) 866-3367 • 301 W CRINER ST • GRANDVIEW, TX

Harlingen
Golden Palms Retirement & Health Center
2101 Treasure Hills Blvd
Harlingen, TX 78550
(956) 389-4653
Total Beds/Capacity: 51
Type A Facility
Wood Living Center Of Harlingen 6
715 N Ave H
Harlingen, TX 78550
(956) 428-7012
Total Beds/Capacity: 16
Type E Facility
Jourdanton
Argent Court Atascosa County
1951 HWY 97 E
Jourdanton, TX 78026
(830) 769-9797
Total Beds/Capacity: 57
Type B Facility
Julies Care Home
1310 Poplar St
Jourdanton, Texas 78026
(830) 767-3082
Total Beds/Capacity: 13
Type B Facility
Kilgore
Serenity homes assisted living and long term care facility
serenity homes 987 n access rd i-20 kilgore,tx 75662
903-983-7770


Lake Jackson
Hearthstone At Lake Jackson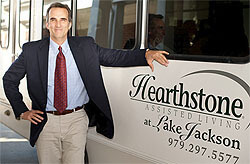 "At Hearthstone, our approach is to care for "all" the needs of our residents: physical, emotional, social and intellectual."
206 Oak Dr S
Lake Jackson, 77566
(979) 297-5577
Total Beds/Capacity: 108
Type B Facility
Lockhart
1017 Bois D'Arc Assisted Residential Retirement of Texas



"Unique retirement residences located in South Central Texas"
1017 Bois D'Arc St
Lockhart, TX 78644
(512) 620-0900
Total Beds/Capacity: 16
Type A Facility
Golden Age Home Personal Care
1505 S Main St
Lockhart, TX 78644
(512) 398-2421
Total Beds/Capacity: 44
Type B Facility
Lubbock
Designed to feel like home - Promiseland Assisted Living
3314-40th St.
Lubbock, Texas 79413
Contact: Teresa Scoggins RN/Owner
806-687-5118 or 806-777-4167
Lufkin
Pinecrest Retirement Community Assisted Living Unit
1302 Tom Temple Dr
Lufkin, Texas 75904
(936) 634-1054
Total Beds/Capacity: 78
Type B Facility
Manvel
Manvel Assisted Living Facility
8903 Harvest
Manvel, TX 77578
(281) 756-8097
Total Beds/Capacity: 12
Type A Facility
Marble Falls
800 Claremont (owned by Marble Falls Assisted Living LLC)
800 Claremont
Marble Falls, TX 78654
(830) 693-6446
Total Beds/Capacity: 35
Type A Facility
Gateway Gardens
"Our retirement/assisted living complex is located in the beautiful central Texas hill country. Gateway Villa and Gateway Gardens sit on a hill top overlooking the Highland Lakes and beautiful community of Marble Falls , Texas"
605 Gateway Central
Marble Falls, TX 78654
(830) 693-1903
Total Beds/Capacity: 52
Type B Facility
Gateway Villa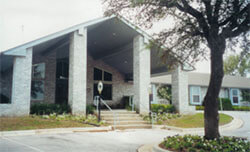 601 Steve Hawkins Pkwy
Marble Falls, TX 78654
(830) 693-1800
Total Beds/Capacity: 32
Type A Facility
Martindale
Live Oak
7343 Fm 621
Martindale, TX 78655
(512) 357-1510
Total Beds/Capacity: 16
Type A Facility
Palestine
Dogwood Trails Assisted Living Community
1625 Spring St
Palestine, Texas 75803
(903) 723-0040
Total Beds/Capacity: 60
Type B Facility
Sterling House Of Palestine
101 Trinity Ct
Palestine, Texas 75801
(903) 729-1900
Total Beds/Capacity: 50
Type B Facility
Plano
Spring Creek Gardens Assisted Living Community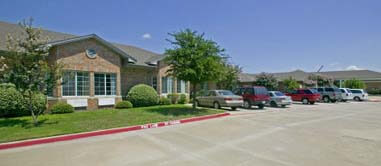 Basic services include but are not limited to:


3 delicious meals served daily


24-hour specially-trained on-site staff


Engaging activities


Apartment maintenance


Weekly housekeeping and linen service


Scheduled transportation


Emergency call systems in each apartment


Modern fire detection systems


(972) 208-9865 • 6410 Old Orchard Dr • Plano, TX 75023
Port Lavaca
Trinity Shores Of Port Lavaca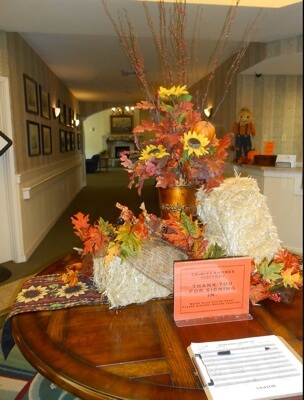 Three meals a day served in a common dining area


Housekeeping services


Transportation


Assistance with eating, bathing, dressing, toileting and walking


Access to health and medical services


24-hour security and staff availability


Emergency call systems for each resident's apartment


Health promotion and exercise programs


Medication reminders


Personal laundry services


Social, religious, and recreational activities

201 Trinity Shores Dr
Port Lavaca, 77979
(361) 552-2333
Total Beds/Capacity: 100
Type B Facility
Website
Poteet
Oak Creek Personal Care Home
299 Oak Creek Estates Road
Poteet, Texas 78065
(830) 276-4248
Total Beds/Capacity: 14
Type A Facility
Quanah
Leslie Manor
Leslie Manor is a residential community providing care and support for senior adults. Private homes surround a beautiful community building, small enough to feel like home,yet large enough to include activities for those seniors who live in the surrounding area.
Facility ID # 102271, Small Type A, CBA approved
Quanah
Texas
Sheri
sheridewain@yahoo.com
Richmond
Faith Personal Care Home Assisted Living
Faith Personal Care Home Assisted Living Home is Licensed by the State of Texas under the Department of Aging and Disability (DADS) as Assistant Living Facility Type (A) small facilities. We are tucked away in a quiet residential neighborhood, in the suburb of Fort-Bend, Waterside Estate Subdivision. While specializing in Parkinson's/Stroke /Alzheimer/Dementia/Depression/Ambulatory/Kidney problems/Heart Disease/Joint Replacements/Blindness and Diabetics. We honor the resident for the person that they are today as well as who they were yesterday and respect their rights while optimizing their individuality, remaining strengths and abilities. We honor and respect our families and will proactively communicate and support them through this difficult time.
We offer several distinct levels of personal care service based our residents' unique needs. Our customized approach to care ensures that resident maintains as much independence as possible, yet receive assistance when needed.

PARTIAL LIST OF BENEFITS

Secured environment


Round the clock staff


Physical Therapy Assistant as caregiver 7 days a week


High staff to resident ratio-one staff for three residents compared to other providers


Exceptional staff training that teaches person-centered care philosophy


All caregiver's are nursing assistant or Physical Therapy assistant


All caregivers are Parkinson's trained


All caregivers are Alzheimer/Demential trained


Assistance with daily living activities


Personal care services


Feeding, Skin Care


Medication management


Three home cooked meals daily


Private dining room for family gatherings


Escort to Medical appointments
HOSPICE CARE:



VISITING PHYSICIAN


PRIVATE DUTY NURSING


GRIATRIC ASSESSMENT


PHYSICAL THERAPY


OCCUPATIONAL THERAPY


SOCIAL WORKER


HOME HEALTH


HOME HEALTH NURSE ON CALL COORDINATE CARE WITH YOUR PHYSICIAN


AND NUCH MORE
For more information regarding our services and to learn more about what makes Faith Personal Home the right choice please call today at 281-762-3381 for a complimentary tour.
Rockport
Gulf Pointe Village
900 Enterprise
Rockport, Texas 78382
(361) 729-5254
Total Beds/Capacity: 40
Type A Facility
San Angelo
Bryant Manor Assisted Living
Home away form home for that special loved one. We are a small Type A licensed facility. We are here to provide families another avenue of providing the care, respect and assistance a family member may need. Our home is here to provide your special loved one with that care, respect and assistance they may require. Our place is located within the community so that the person here feels comfortable and at home. We have a large backyard with different patios and landscaping for there enjoyment. Our home is not set up like a big nursing home it is a residential home with all the home accommodations. We offer the perfect complement of assisted living services for seniors who need help with daily living but want to maintain as much independence as possible. We offer assistance with bathing, dressing and grooming. We have a licensed nurse to remind or assist in giving medication, we have a laundry room for residents laundry. We have staff 24-hours a day. Bath hand rails and we also have smoke and fire alarm. We provide three home cooked meals a day and bedtime snack for those that need it. We will help in making doctor appointments. We provide daily housekeeping. All utilities except cable. We would like for you to call for more information or come by for a visit.
San Angleo
Texas
Gloria
bryantmanor_alf@yahoo.com
Seymour
Just Like Home Assisted Living
1137 W California
Seymour, TX 76380
(940) 889-3551
Total Beds/Capacity: 9
Type B Facility
My Beach House LLC
508 S Donald St
Seymour, TX 76380
(940) 889-4911
Total Beds/Capacity: 11
Type B Facility
Winters
Newly renovated and New owners
Newly renovated Assisted Living in Winters, TX welcomes new residents. New owners in June, 2008 has years of ownership in the healthcare business. Type B facility, we offer 24 hour attendant services. Home cooked meals. Winters Assisted Living also has a sister facility in same town that is a Skilled Nursing Facility. CBA certified.
In-house physician visits monthly; Rooms with private baths.
Facility close to downtown.
License number 388
Come see us.
Winters Assisted Living
616 E. Truett
Winters, TX 79567
326-754-5083