We ♡ Connecting With You!


Assisted Living Directory
has been in service for over
9 years
! Learn how
Our Site is Different!
Stay in touch with us on Google+
Ask A Question!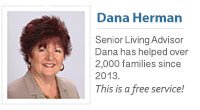 (866) 333-6550
Who we work with & why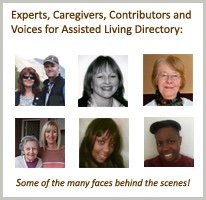 Keep up with our future videos! 132,000 + views and counting!
Elder Abuse:
Report suspected abuse by calling 800-677-1116
Popular Help Pages:
Facility Questionnaire - A Printable (.pdf) of Important Questions To Ask Facilities
Assisted Living Definition & Description [Video]
Sanitation In Facilities - Regulations, Staff Training and Reporting
Interesting questions and comments we have received about Terrace Gardens:
Q: Do you have any openings for job opportunities? I am looking for a job. I am nurse, I have a great references. I work in USA for 22 years. I live in Des Plaines, very close to your place. i am very honest, organized, clean person. I have also some computers skills. If you have any open position, please let me know. I can work, part time, full time or night shift.
Thank you very much. - Danuta
***We recommend checking our our 'get a job' section of our site for tips and advice on caregiving/lpn jobs! - ALD
Q: Is this facility for people who do not have private pay? I only have Medicare and Medicaid. - Kathleen
Q: I take care of an older friend who is 89 years old. At this point, it is best that she live in an assisted living environment. Do you have a continuum of care and what is the range of cost for a one bedroom apartment? Thank you so much. - Michele