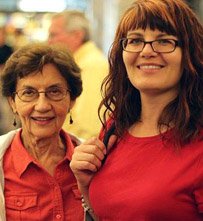 This page was created to provide a starting point for your research into the many assisted living and senior care options in Tennessee.
We will also provide information (through our video tutorial and help pages) on how to further your research using trusted, State of Tennessee official resources, including looking up facility licensure information, and how to go about applying for licensure and certification if you wish to open a facility in Tennessee.
Help and assistance for Tennessee's seniors, families and caregivers:
The Tennessee Department of Health offers an excellent facility search tool that covers assisted living, hospice, nursing homes, and much more
Additionally, you can research licensure verification and disciplinary actions through the Department of Health. Intro byD. Besnette
Facility Research, Licensure & Certification - Tennessee
This video will show you how to further your research into Tennessee Assisted Living, Hospice, Homes for the Aged - as well as facility licensure information, certification, and how to apply to open your own facility in Tennessee! Learn More
Video Produced by Assisted Living Directory
Tennessee Assisted Living: Featured Facilities, Video Tours & Services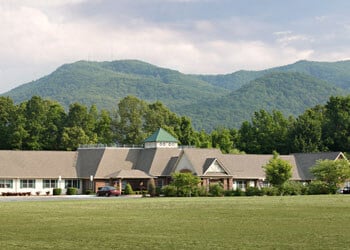 Johnson City, Tennessee - Appalachian Christian Village
Appalachian Christian Village has been part of the Johnson City, TN community since 1966. Generations of friends and family have spent their retirements with us. We are the only full continuing care retirement community (CCRC) in the Washington County/Johnson City area.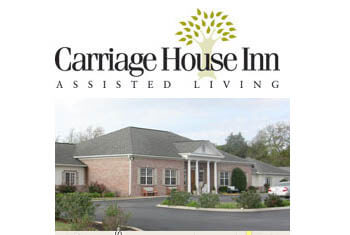 Shelbyville, TN - Carriage House Assisted living
When your parent or loved one requests daily personal tailored care and devotion, Carriage House Inn can help. We provide customized care with happiness and pride whether it is long-term assisted living or short-term Carriage House in TN offers outstanding service. We think of your family as our own, so it's no surprise that a feeling of home flows throughout the community. Natural light warms every room.
[Video] Grace Manor Assisted Living Facility in Nashville, TN
Staffed with a caring team of professionals, this facility is a Christian-based and locally owned facility with 24-hour onsite staffing. Located in Nashville. Call 615-866-0090
888-985-4427Pricing & Availability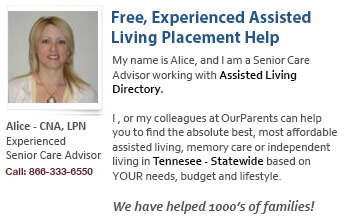 Need Help or Have A Question About Assisted Living in Tennessee?
Try our Assisted Living Locator Service!
Assisted Living Directory has worked with a group of experienced, qualified, and courteous senior care advisors who know and understand assisted living and long-term care in Tennessee. Our advisors can help to answer your questions, help you to find the best care for your needs and situation, and research different options for you. All at no cost!
If you are looking for senior care in Tennessee (city, town or rural area), we recommend giving our Assisted Living Locator a try, and to read My Personal Experience Using A Senior Care Advisor.
866-315-1354Pricing & Availability

Facility Listings for Tennessee: Cities and Smaller Towns
Athens
Morning Pointe of Athens
"Morning Pointe Assisted Living of Athens is all about choices. Private apartment living, an activity program full of variety, service and assistance from warm and experienced staff, and the support of family and friends all contribute to each resident living life to the fullest."
Address: 1025 Crestway Dr Athens TN 37303
Phone: 423-745-0608
Wellington Place of Athens
Address: 120 Keith Ln Athens, TN 37303
Phone: (423) 744-7272
Bartlett (located within the Memphis metro area)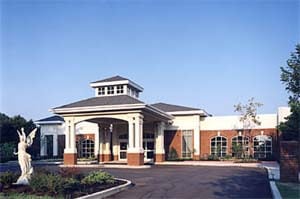 Ave Maria Home Assisted Living
"The Ave Maria Home is a specialized residence for individuals needing adult day care, assisted living or a nursing facility. This licensed, long-term care facility offers the Assisi Adult Day Program, Assisted Living, and a 75-bed Nursing Home."
888-981-6827Pricing & Availability

Address: 2805 Charles Bryan Rd Memphis, TN 38134 (Bartlett is within the Memphis metro area)
Phone: (901) 383-6773
1-877-616-7329
Pricing & Availability
Website
Chattanooga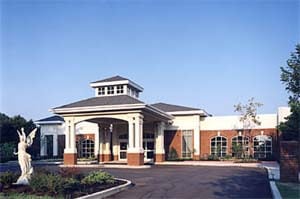 Manorhouse Assisted Living
866-666-1057Pricing & Availability

Address: 1148 Mountain Creek Rd Chattanooga, TN 37405
Phone: (423) 870-5900
888-981-6827
Pricing & Availability
Website
Manorhouse residents enjoy security, supervision and assistance as needed with their daily living activities. At Manorhouse, assistance is always given in a warm and caring manner and is provided as needed in the areas of:

Eating
Dressing
Ambulation
Bathing/Grooming
Medication Management
Health Oversight

Room amenities include:

Private bath with walk-in shower
Phone and cable availability
Individual heating and AC units
Emergency pull cords
Special safety features
Columbia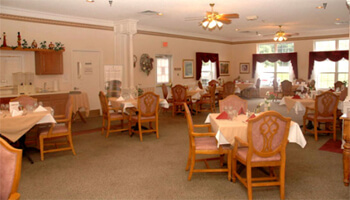 Sterling House of Columbia
877-345-1716Pricing & Availability

Address: Sterling House of Columbia (TN) 5011 Trotwood Avenue Columbia, TN 38401-5048
Phone: 866-965-2817
Levels of service available at Sterling House of Columbia (TN):

Assisted Living
Germantown
Brookdale-Southerland Place Germantown
Address: 7701 Poplar Ave Germantown, TN
Phone: (901) 752-8444
Germantown Plantation Senior Living
Address: 9293 Poplar Av Germantown, TN 38138
Phone: (901) 757-4114
1-877-616-7329
Pricing & Availability
Website
Goodlettsville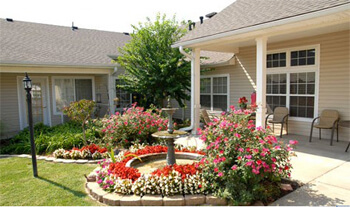 Sterling House of Goodlettsville
877-345-1716Pricing & Availability

Address: Sterling House of Goodlettsville 2025 Caldwell Drive Goodlettsville, TN 37072-3589
Phone: 615-913-4414
Levels of service available at Sterling House of Goodlettsville:

Assisted Living
Hendersonville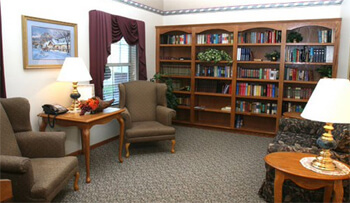 Pennington Place
"...offers Exceptional Independent Living and Personalized Assisted Living options for seniors. "
866-981-5725Pricing & Availability

Address: Pennington Place 202 Walton Ferry Rd Hendersonville, TN 37075
Phone: (855) 308-4691
Levels of service available at Pennington Place :

Independent Living
Assisted Living
Memphis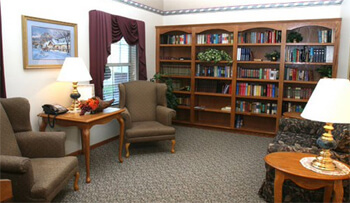 Foxbridge Assisted Living Community - Assisted Living and Memory Care
Foxbridge is a licensed assisted living community that provides a variety of healthcare services to support your independence. These services are coordinated by our Medical Director, who is a physician and Geriatrician, and the Wellness Department. Foxbridge offers four levels of care; Basic Level, Level I, Level II and Level III. Level I and higher may include a combination of the services listed below. Your Level of Care Assessment will determine the right combination and frequency for you.
877-644-2963Pricing & Availability

Address: 2180 Mangum Road Memphis, TN 38134
Phone: (901) 377-0101
See More Facilities in Memphis
Medication administration
Assistance with dressing, bathing and grooming
Assistance with scheduling doctor's appointments
Incontinence care
Oversight of portable oxygen
Escort to meals
Nighttime care
Diabetic care
Specialized care for dementia
Services at Basic Level at a higher frequency
Murfreesboro
Sunnington Assisted Living
Address: 1658 Lascassas Pike Murfreesboro, TN 37130
Phone: (615) 217-6756
Nashville
Belmont Village Nashville
We are located in the attractive Green Hills residential area of Nashville, near shopping, restaurants, doctors' offices and places of worship. David Huesinkveld, MD and the physicians of the Belmont Medical Group provide senior-focused primary care at a healthcare facility on our campus.
Address: 4206 Stammer Place Nashville, TN 37215
Phone: (615) 279-9100
Website
See More Facilities in Nashville
Pleasant Hill
Fletcher House
c/o Uplands Retirement Village
Address: P. O. Box 168 Pleasant Hill, TN 38578
Phone: 931-277-3518
Sevierville
Retirement Living To It's Fullest
Our beautiful campus is nestled on the bank of the Little Pigeon River, right in the heart of town, seemingly like miles away from it all. MountainBrook Village is where you will find our family as we sit in a rocker and listen to the river roll by, or we may be in a heated game of bridge. Regardless, this is where Retirement Living is at it's finest. Whether you simply have an apartment on our campus or stay with us in Assisted Care, we cater to our residents. We are the guests in their home. Please visit our via phone at 865-428-2445 Rebecca
Shelbyville
Grace Haven Assisted Living
Grace Haven is an Assisted Living facility. We are a smaller facility to give the most personal care. Our facility has more of a home feel to it. If you would like a tour of the facility please call 931-580-5555 ask for Tereasa
Smithville
Webb House Retirement Center
The Webb House Retirement Center provides a comfortable and affordable alternative to nursing home care. For over 100 years, the Webb family has lovingly provided for the health care needs of our community with a tradition of excellence and quality service.
Address: 116 Jennings Lane Smithville, TN 37166
Phone: 615.597.8888